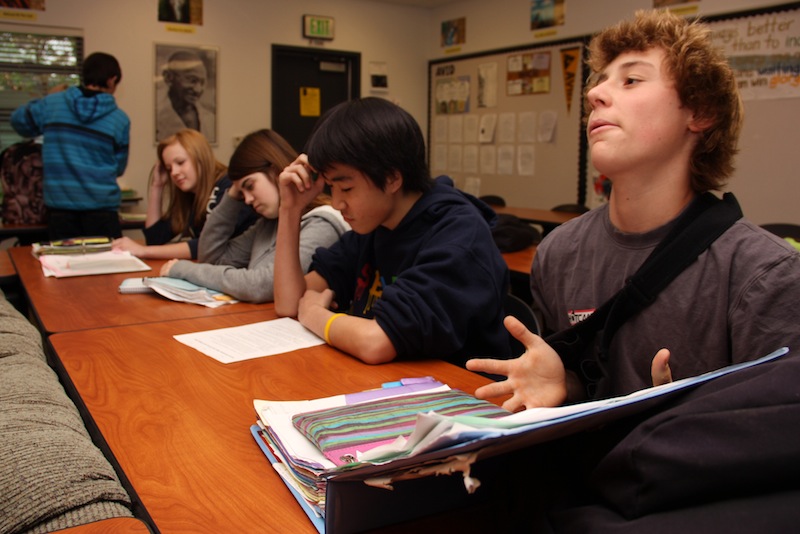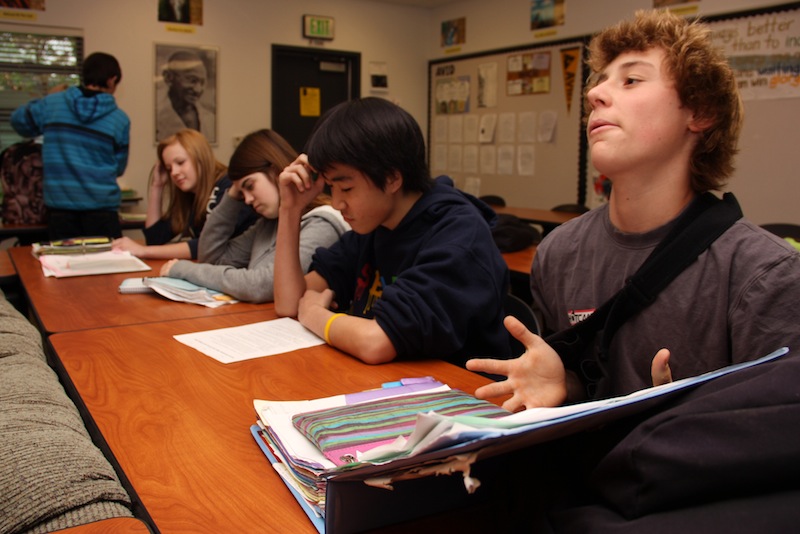 It's the last day of first semester FIRE: some freshmen are jumping off the walls while others are patiently waiting at their desks. But every student with a "B" average is doing one thing: counting down the minutes until they are released from FIRE forever.
FIRE, an acronym for Foothill's Intervention, Reinforcement and Enrichment Program, aims to mentor freshmen academically and socially with the help of upperclassmen volunteers called FIRE leaders.
In previous years, freshmen who received a 3.0 or higher on their first semester report card were allowed to drop their FIRE class, in favor of an hour long lunch. But this year's freshmen class will not be able to experience being released from FIRE as it was announced last Tuesday that FIRE has been extended to an entire year for all ninth graders, regardless of their grade point averages.
For all the freshmen that have worked hard and maintained high grade point averages, the new policy comes at a major loss. Their hard work is no longer being rewarded and their bubbles have been burst.
This could mean that freshmen who saw a long lunch as an incentive to get a high GPA may not feel a desire to push themselves to their academic limit.
If that is the case, why would Foothill bother implementing FIRE at all? I understand that some staff members were concerned with freshmen that were sliding by with low GPAs, but it shouldn't impact ninth graders who continuously earn high grades.
Not only will freshmen have to suffer through an entire year of FIRE, but so will many of their FIRE crew leaders.
I have heard from several of my friends who are in Foothill's FIRE crew that they were caught off-guard by the sudden notification. Most of them were only made aware the extension of FIRE last Tuesday, and they were definitely not thrilled about it.
Just as with the freshmen, many of those FIRE leaders were greatly looking forward to having an hour-long lunch second semester, and others were planning on enrolling in extra classes at Ventura College during that time. But now, neither choice is possible for them.
If this yearlong extension were to remain permanent, it's plausible that fewer upperclassmen will want to sign up to be FIRE crew leaders next year. If I were in their shoes, I sure wouldn't.
The general consensus on campus is that an entire year of FIRE for freshmen does more harm than good in the end. I, and many of my fellow students, would prefer to see the FIRE program revert back to its traditional one semester requirement.