A child's message to "Never Ever Give Up"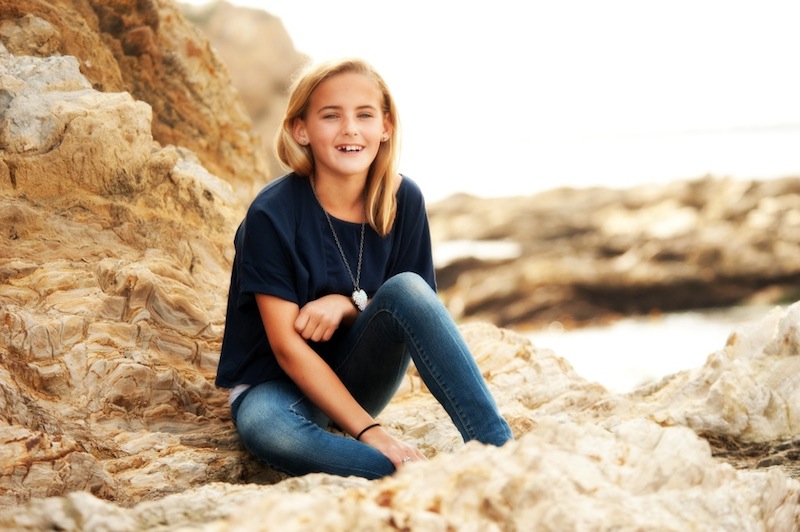 After a ten-month battle with brain cancer, Jessica Joy Rees passed away January 5 at the age of twelve.
In March 2011, the seventh grader from Orange County was diagnosed with a brain tumor. Six months later, her doctors told her that they found another. 
Before Jessica died she created a goal. 
"I dream of the day that every child fighting cancer would be encouraged to Never Ever Give Up. " she said. 
Another one of Jessica's goals was to collect 50,000 "JoyJars" and deliver them to sick children. Jessica was able to reach this goal through The NEGU Foundation, a non-profit organization formed by her family.
The NEGU Foundation, which stands for Never Ever Give Up, was created to encourage children to perservere and spread joy for the future, and to assist other families battling pediatric cancer. 
To help spread hope and joy, the charity fills and sells "JoyJars." People across the country purchase "JoyJars" and then fill the jar for their sick friends and family members. 
"I love spreading joy to kids with our JoyJars. I love reading all of the posts on Facebook. I love having so many people praying for me," Jessica said. "I love that people are supporting NEGU and allowing us to help kids. I love my family and all of my new friends."
Jessica consistently blogged about her journey on her website and Facebook page
and encouraged people to pray for other children fighting cancer. 
On January 5 the family of Jessica posted the sad news. 
"We have prayed and prayed and prayed for sweet Jessie to be healed here on earth but God's plan was to use heaven for healing. "
People from all across the nation posted prayers and kind comments for Jessica's family. 
On Wednesday, January 11, a celebration service was held at Saddleback Church in Lake Forest, California where her father is a pastor.