Wrap-Up: Boys' water polo places 12th at Oxnard tournament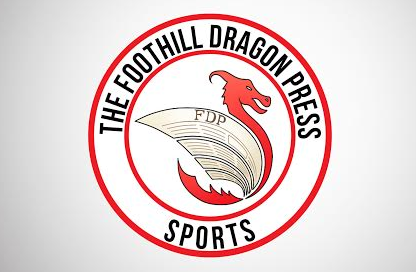 The boys' varsity water polo team competed in a tournament hosted by Oxnard High School on Friday and Saturday. The Dragons ended the tournament by placing 12th out of 16 teams.
On the first day, Foothill played against Rio Mesa and Don Lugo High Schools. Foothill was defeated by Rio Mesa with a score of 2-15 and Don Lugo with a final score of 4-16.
The Dragons competed against El Dorado and Cabrillo High Schools on Saturday, the second day of the tournament. El Dorado beat Foothill with a score of 7-13 and Cabrillo also defeated Foothill with a score of 4-7.
Junior Dale Starr was Foothill's lead scorer of the tournament and "rose to the occasion," according to Coach David Wallace. Sophomore and goalie Alex Abele "has been steady in the [goalie] cage all season."
"[Abele] stepped up again, making several blocks to stop the opponent's counter attack," he said. "He also made excellent passes in the counter-attack offense."
Wallace believed that the team played their best game against Cabrillo, despite the loss.  
"We limited turnovers and had better spacing on offense," he said.
Wallace also noticed how Foothill continues to improve with the competition.
"We improved every game," he said. "Several players off the bench needed to play extended minutes and they stepped up and performed well." 
Foothill plays their next game against Cate School on Wednesday, Oct. 14 at the Ventura Aquatic Center.