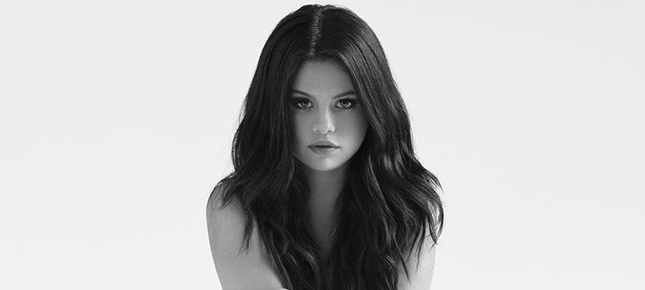 Selena Gomez's second solo studio album, "Revival," was released on October 9, 2015, transforming her songs, the manner in which she sings them and the tempo of her music into a more mature piece that truly encapsulates what she has endured over the past year, her feelings, experiences and ultimately what she's gone through since the release of her previous album, "For You," on November 24, 2014.
Gomez utilizes catchy beats in the background of each of her songs on the "Revival" album and stands out from other artists for she actually speaks rhymes of her real life, allowing her audience to emotionally relate to her feelings and experiences. "Revival" can be characterized as impassioned and "intense," for finally after all the years of negativity and ridicule by tabloids and individuals who are always looking for ways to drag her career down, Gomez retaliates in a serious, yet eloquent manner. It is evident that she is speaking directly at  them, and shutting the door on these "haters" who have been targeting her looks, life, choices and overall being.   
For instance, in her song, "Kill Em With Kindness," Gomez describes at her Revival Listening Party how it is easier to be mean to others, "but being able to wake up in the morning and look at yourself in the mirror and know that you gave your best when people were coming at you at their worst – you just have to kill em with kindness."
In an interview with Ryan Seacrest, Gomez describes the release of her new album. "On my record I have 'Rise,' 'Survivors,' 'Revival,' 'Kill Em With Kindness.' My stuff is full on, it's an album, it's a piece, it's something that I'm proud of."
@selenagomez @AppleMusic I'm so proud of you 💙 this album is truly a masterpiece

— Selena Gomez News (@SelenaGomezNews) October 9, 2015
Musically, the album is characterized as pop and electronic dance music, but holds a deeper meaning when uncovered, than when just scratched at the surface, exemplifying how Gomez has learned that is okay to let her walls down with her music, "to feel sexy and good."
At Gomez's Revival Listening Party, she announced that her song "Survivors is an anthem….We're just surviving everyday, in our circumstances and I feel like that's kind of my message to all of us…Bringing each other up instead of tearing each other down, 'cause we're all just surviving."
"Revival" is an iconic breakthrough for Gomez's career and incorporates a balance of fast paced, high-energy songs, and more seriousness and earnestness by showing intense and sincere conviction.
Even though Gomez's message is presented in some shape or form in each of the songs on her album, she doesn't reiterate what she's already said, but rather presents each of her meanings in a thrilling, original way that aids in presenting her full message easily to her audience.
More than survival, this is Gomez's "revival."
Did you miss #REVIVALListeningParty? See the track by track and Q&A Twitter Moment here: https://t.co/0THbfhNys7 pic.twitter.com/Rz9E7QPCYN

— Selena Gomez (@selenagomez) October 9, 2015
"Revival:"
"Revival"

"Kill Em With Kindness"

"Hands to Myself"

"Same Old Love"

"Sober"

"Good For You" (A$AP Rocky)

"Camouflage"

"Me & The Rhythm"

"Survivors"

"Body Heat"

"Rise"

"Me & My Girls"

"Nobody"

"Perfect"