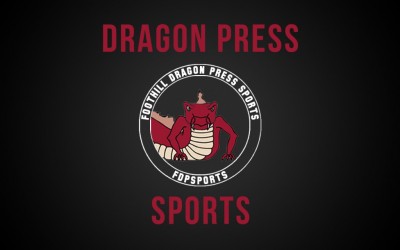 On Tuesday night, the Foothill girls' varsity volleyball team defeated Santa Paula High School. The team won all three sets with individual scores of 25-18, 25-15, and 25-16.
Coach Chip Tarleton believed that the team was "very well organized" but struggled with "momentary lapses in concentration and consistency."
Tarleton thought that the team could improve their consistency by continuing to practice the basics of the sport.
The team needs to "continue to hone the fundamentals and start exposing them to some additional tactical elements," said Tarleton.
Junior and varsity player Payton Grenier also felt that the team could improve on the fundamentals of the sport by "[improving] just slight hand adjustments."
Meanwhile, she also thought that the team "played great together" and "trusted" one another.
"We played great, our serves were in, our hits were great as well, we played together and trusted each other. We connected very well tonight, very collectively just worked together without a lot of bumping heads," said Grenier.
Although the team has a lack of experience due to their young age, Tarleton feels that a few players have stepped up as leaders and will continue to set the standards for the upcoming games.
"Some of the sophomores are actually showing some leadership qualities that I have been looking for to help me establish a culture of higher expectations and how to put in the necessary work to achieve those expectations," said Tarleton.
The Dragons have three wins and zero losses in the Frontier League with seven wins and two losses overall.