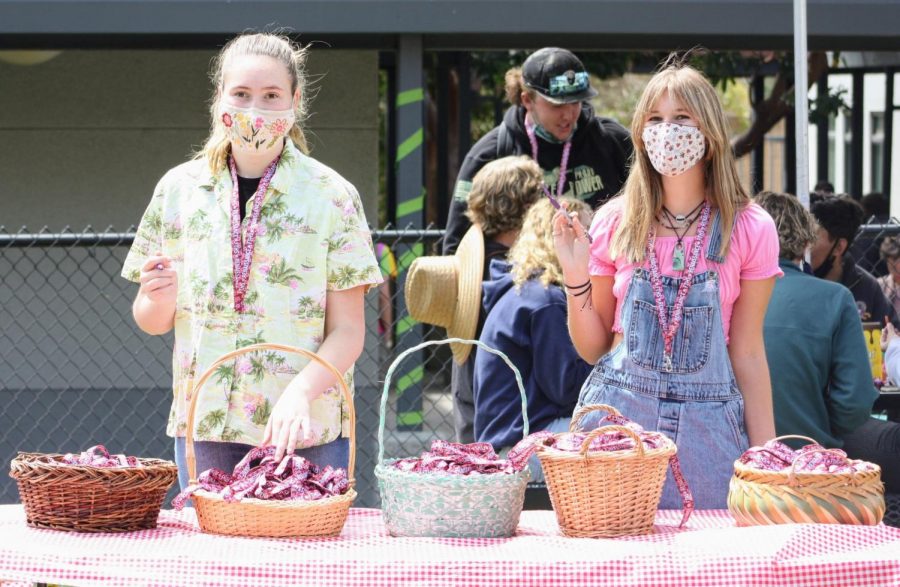 Kami Kada
With music blasting and the Hawaiian-theme decorated quad filled to the brim with Dragons, the first Renaissance Rally of the year was off to a start. On May 6, 2021, Foothill Technology High School (Foothill Tech) returned to some sort of normalcy by experiencing the first major school event since the COVID-19 lockdowns in March 2020. 
In order to celebrate students, the Associated Student Body (ASB) organized the rally that included booths with cookies and chips, a DJ, lanyards for students, a raffle and Foothill Tech shirts that were available to freshmen that had made Renaissance for the 3rd quarter, meaning they earned a grade point average (GPA) of 3.0 or above, or a .5 GPA increase since the previous quarter. Unlike previous years, students did not need to have made Renaissance in order to participate in the rally.
Later in the event, Principal Russel Gibbs announced the names of students in the Foothill Tech Class of 2021 that had qualified for Magna Cum Laude, an honor that requires a cumulative GPA of 4.0-4.39, and those that qualified for Summa Cum Laude, an honor that requires a GPA of 4.4 or more. The awardees went onstage to receive their cords for graduations and to take pictures commemorating their academic achievements.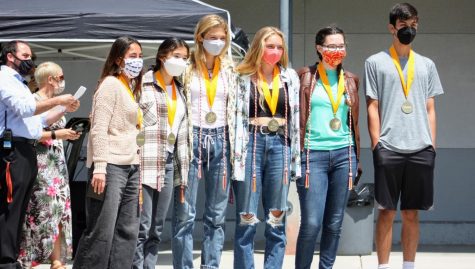 After these announcements, Principal Gibbs then presented the salutatorians and valedictorians of the Foothill Tech Class of 2021. 
For one of the 2021 Valedictorians, Noelle Hayward '21, it was, "nice to be back at school with a lot of people," and she felt that her "hard work was recognized."
According to the ASB Finish Strong Commissioner, Ashlynn Bryson '21, the ASB class had started planning the event, "as soon as we came back to campus."
"I think the event went pretty great. There was nothing really that could have gone wrong, so I think it was a success," stated Bryson when asked how she thought the event went. 
For freshmen, this was the first time they were able to experience an on campus school wide event and to Tessa Shinden '24 the event was, "better than what happened at our middle school." She liked, "how there's snacks and the lanyards [were] actually really cute."
When asked what it felt like to be able to plan, execute and experience the first major event of the year, Bryson stated, "it felt like a little normalcy."