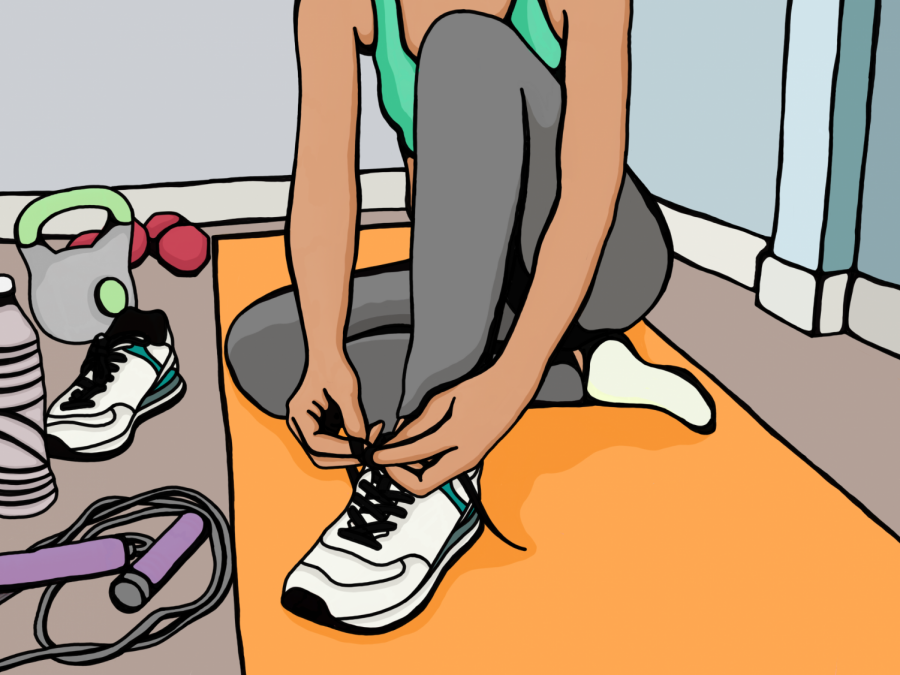 Kaelyn Savard
Since the introduction of the 'stay-at-home' protocol, launched to reduce the amount of COVID-19 cases in the United States, staying fit and healthy seems to be a distant memory. Without many gyms and recreational facilities open, at-home workouts seem to be the only option. If you are not a fitness fanatic, it may be puzzling to find what exactly to do while at home, especially if you do not have the equipment. There are many programs and videos available for all types of physical activities that will help you reach your fitness goals.
Yoga 
Flourishing immensely, yoga has been an excellent way for people to stay active yet relieve stress at the same time. Yoga is a physical, mental and spiritual discipline and whether or not you choose to take advantage of all three is your choice. Yoga with Adriene, a YouTube yoga instructor, creates videos for all levels of yoga fitness. She has videos for learners like Yoga For Complete Beginners as well as videos for more advanced yogis if breaking out in a sweat is more your style, like Total Body Yoga. Her nearly 8.5 million subscribers are a testament to the idea that yoga is on the rise and that anyone can do it. 
HIIT 
High-Intensity Interval Training (HIIT) has caught the attention of many workout enthusiasts. This cardiovascular-centric workout ensures exhaustion but satisfaction. YouTubers like FitnessBlender and HASfit create videos that take watchers through those high-intensity workouts, with videos like Brutal HIIT Ladder Workout, Body Firming HIIT Workout for Beginners and HIIT Home Cardio Workout. Both with millions of followers, these channels will guarantee calorie burn and endurance training as well.
Running
An activity as old as time, running is the simple but effective workout to pick for those that enjoy routine. Many do not enjoy the tedious activity, but with encouragement and fun incorporations, running may be the best way for you to get out of the house. Apps like the Nike Run Club help enforce healthy running habits and motivates you to continue reaching your goals. It tracks your running distance, heart rate, pace and overall gives a more detailed look at your run. There are challenges to compete in with friends and family as well to help keep you inspired. Whether you want to run in your neighborhood or venture to local hiking trails, tracking your progress is a great way to get your blood pumping and your habits healthy.
Strength Training
Although strength training has the stereotype of requiring weights, not all strength training workouts need specific equipment. Using your bodyweight can actually improve strength and endurance as well. YouTubers like MadFit and Pamela Reif provide videos with no equipment required that will still give you a hard workout. Videos like Total Core/Ab Workout, 20 Min Full Body Workout, 10 Min Beginner Ab Workout. Online options such as these will help you feel strong and healthy.
Reaching health goals seems like a difficult mountain to cross, but with the help of free videos and apps, your aspirations can be achieved somewhere as safe as your home.