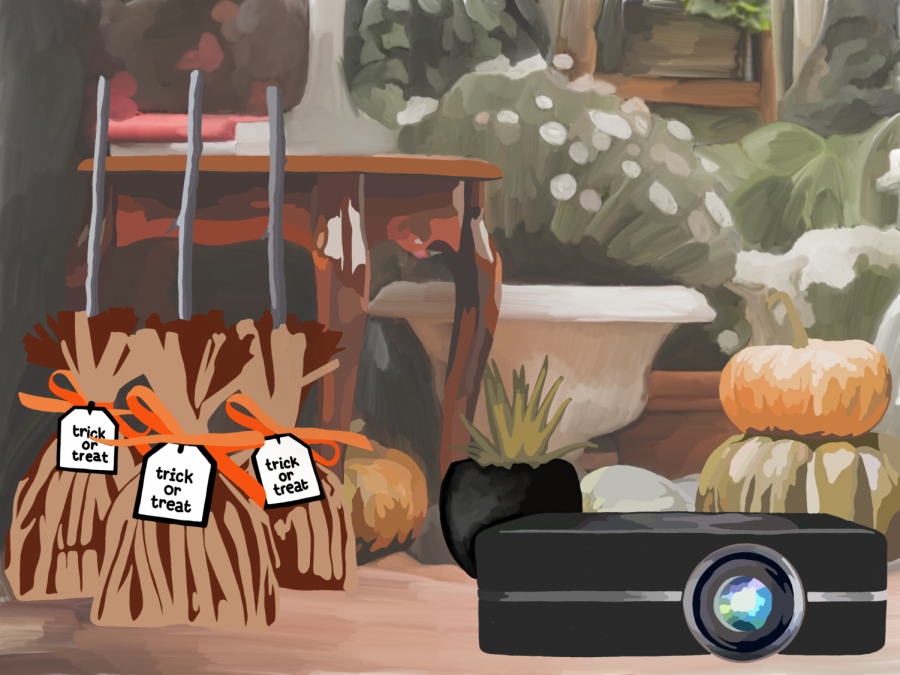 Kaelyn Savard
Although fall in Ventura isn't quite as dramatic as other places in the United States that become draped with an array of colorful leaves, there are still many enjoyable, cliche activities that are likely to come to mind when the fall season comes around. You know fall is here when the air becomes crisp, grocery shelves are stocked with pumpkin spice everything and haunted houses are open for a good scare. This year, fall seems to be another mundane time of year as the weather stays warmer and COVID-19 is keeping us isolated and inside. While many traditional experiences may be cancelled or modified, there are numerous activities you and your friends can still do to celebrate! Here are several various ideas to spice up the autumn season during COVID times.
Boo a friend!
If you have not heard about the boo a friend game, you're missing out! It is something nice to do for your friends to let them know that you're thinking about them while remaining COVID safe. "Booing" is when you leave a bag of Halloween or fall goodies covertly on a friend's door without them seeing you drop it off.  You can put Halloween themed candy, art or any other special treats in the bag. You can also leave a note in their gift, which you can buy off the internet, at Target, or even make one yourself. The note can explain to your friend that they have been booed and to boo someone else to continue the fun! The booing tradition is a great way to remain connected to your friends at a safe distance.

Halloween decorations drive around
This year it may be tough to really feel the fall experience without most of the normal events. However, I have seen more houses decorated for Halloween and fall, probably due to COVID limiting the normal activities and people spending extra time at home. Seeing the newly decorated houses is a great activity to do with your friends at night. If a few of you and a few friends are COVID safe, you could drive to get a few fall themed drinks and go look at the beautiful, eerie houses together. Gazing at the spooky displays can also be an event to get you and your family out of the house and bond safely. Decorating your own house could also be a joyful experience. The Dollar Tree, Target and online stores contain many cute, scary and affordable ornaments to spruce up your house.
COVID pumpkin picking
Another event that has not largely been affected by COVID is pumpkin patches! The experience of going to a pumpkin patch and venturing around to find the perfect pumpkin is still a doable event for you and your friends. Although a mask is a must, many places have taken extra precautions to create a safe environment for their customers. Big Waves Daves, Boccali Ranch Pumpkin Patch and Christ the King Pumpkin Patch are all open for pumpkin business in Ventura County. Christ the King Pumpkin Patch also has a scarecrow event, and at the Painted Pony farm, you can schedule to go apple picking.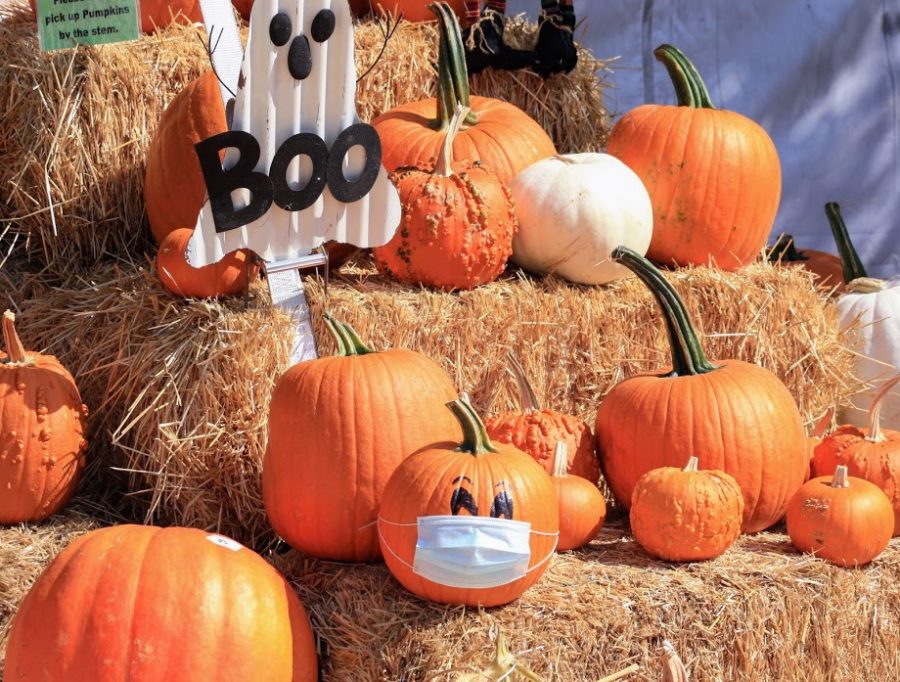 Halloween movie watch party online or social distance projector movie night
When COVID began, zoom or facetime hangouts became the new and improved friend hangouts, with the occasional Netflix party. Since the traditional fall or Halloween parties cannot happen for right now, having a movie event or just a costume party would bring back some of the normalcy of fall. Being able to set up a Halloween themed online party and a traditional Halloween movie is a great way to reconnect with friends. Or instead, if a friend has a projector, you could meet in a safe area to have a small gathering of watching a Halloween movie, socialize and eat candy. 
Although Fall may feel ruined without the haunted houses or costume parties, there are many more equally as fun activities to venture out to during this spooky season. Giving your friend a Boo surprise or a virtual movie party can be an exciting new tradition for you and your friends. Driving around with your family to see the newly decorated houses, going to a COVID safe pumpkin patch or apple picking are all great bonding experiences for you and your family!