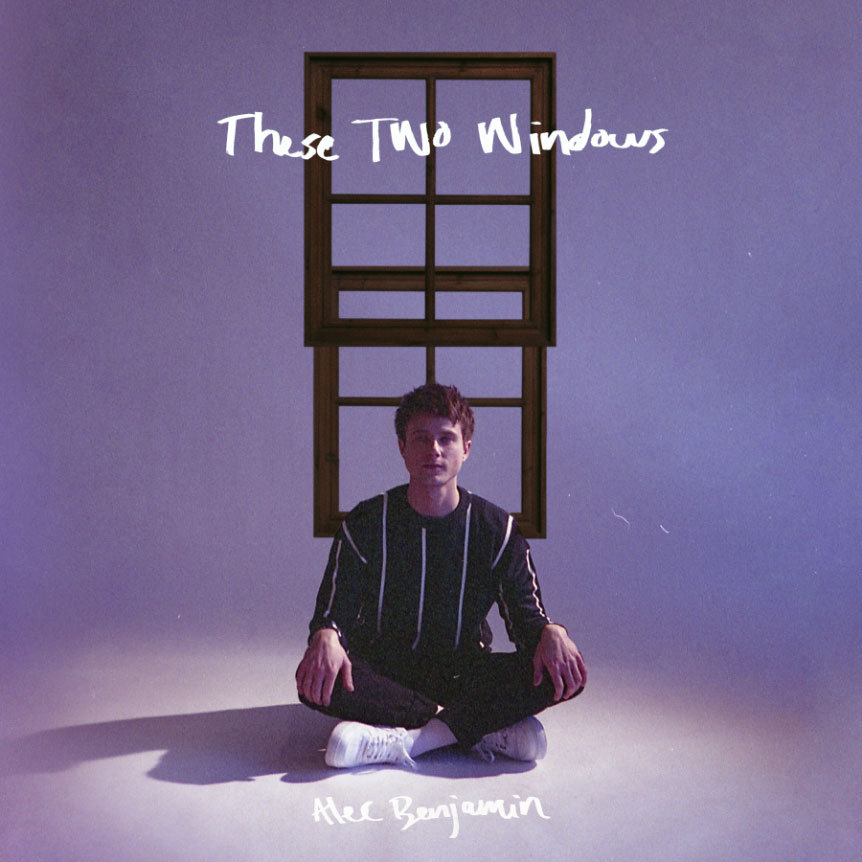 Do the quarantine blues have you down? Look no further than Alec Benjamin's debut studio album "These Two Windows". With gentle vocals and lyrics that pack a punch, "These Two Windows"  proves that Benjamin is not only an exceptional singer and songwriter, but a masterful storyteller. The album has it all, with songs ranging from deep emotional roller coaster rides to soft notes about love. The catchy beats will have you jamming out in the car in no time!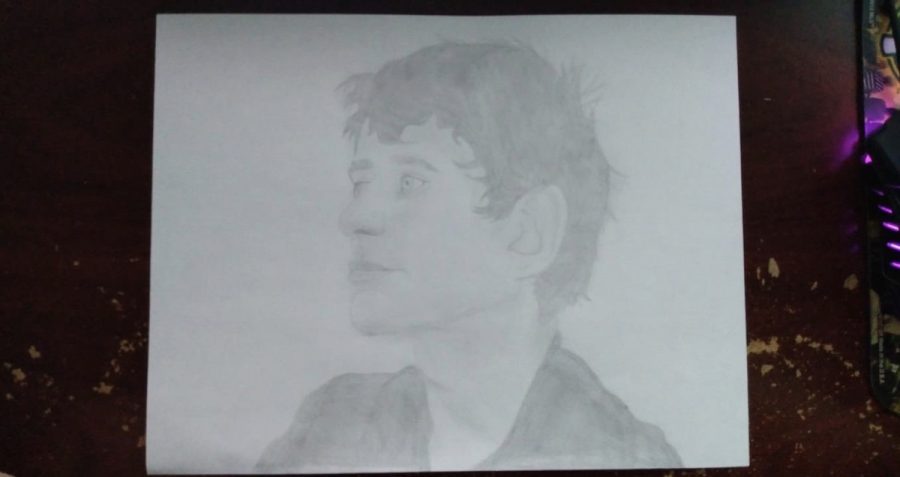 I discovered Alec Benjamin's music a few years ago by stumbling upon a few of his songs on the radio like "Water Fountain" and "Let Me Down Slowly". When I first heard his soft, nearly feminine voice I discovered that he was a male artist like no other. This coupled with his original and creative lyrics got me hooked. His sound and style is automatically distinct. The most impressive part about Benjamin's music is his songwriting quality. I've always been surprised how seamlessly he writes and sings about difficult topics that most artists brush past like bullying, mental health and abuse. Reading between the lines of his Instagram posts, it's easy to see that he's struggling with the stay-at-home orders just like the rest of us. A song of his that I love and that has comforted me throughout quarantine is "Six Feet Apart". I found myself loving this new album just as much as I did his previous one, "Narrated For You" which was released on November 15, 2018. "These Two Windows" was previously set to be released in April, but thankfully I was patient enough to wait until 9pm on May 28, 2020.
When diving into a newly released album, it's always a good rule of thumb to start at the very beginning of the tracklist and listen through to the end as the artist lyrically decomposes the story. I noticed that Benjamin he began the album with more emotional tracks about mental health and heartbreak and ended it with a heartfelt song about his father. I found myself comfortable with the album because six out of the ten songs on the album were previously released. 
The album starts off with the previously released track, "Mind Is A Prison". This song is riddled with metaphors, and for any writer or lover of words it's easy to fall in love with this song. It's about feeling trapped, weighed down by mental health issues and being imprisoned in a cell. With mental health issues so common among young people and teenagers, it's no doubt that many will be able to relate to this song on the first listen.
"Demons" is the next song on the tracklist. With his soft lyrics and guitar chords, the song develops into nearly a love song as the partner in a relationship learns to take the others' baggage and continues to love them no matter what. The song is a comfort to those feeling like they're not enough. When it was first released I underestimated this song and pushed it aside, coming back to the complete album, it makes a lot more sense. With an ominous title like "Demons", Benjamin shows that this is not the case as it delves into a sweet song about becoming accepted.
A love song reminiscent of his previous song "Water Fountain", this next song in the tracklist, "The Book Of You And I" is simply beautiful with lyrics that tell the story of love and heartache. This song truly displays the feelings associated with being replaced and forgotten in a realistic rather than a cheesy way that is commonly seen in pop music. Continuing on with the blues, "Match In The Rain" tells the story of heartbreak. The listener learns of a relationship dissolving with compromise. The relatable metaphor of trying to light a match in the rain is compared to an unfixable relationship, which is relatable to anyone experiencing a breakup or heartbreak.
"Alamo" is the most upbeat track with heavy bass notes in the intro. This was easily my least favorite in the album because of the repetitive nature, but I can't deny the originality of the uplifting lyrics. Yet, it wasn't the kind of song that I would expect from this artist, especially with the fast-paced bridge that nearly sounds like spoken word poetry. This song was more of an anthem to be shouted rather than an indie ballad that Benjamin's music is known for.
"I'm Not A Cynic" was definitely my favorite, with sad lyrics but an empowering beat; you can't tell if you want to dance or cry to it. This song proves the undeniable truth that it's okay to not be okay. Another one of my unmistakable favorites is the song "Must Have Been The Wind". From my first listen, I couldn't help but clap and smile with pride as Benjamin sings about the difficult topic of an abusive relationship. I was very impressed that he sang about this sensitive topic in a dignified and respectful way.
"These Two Windows" is just as lyrically beautiful as Benjamin's previous album, "Narrated For You". I found myself liking this album more, because of the diversity of the lyrics and overall sound. Yet, Benjamin's creative song writing quality, and his voice sounds the same, which are the components I found myself liking about this album the most. Benjamin's previous fans will still find themselves loving this unique artist just the same as before!
I would recommend this album to anyone. Whether you want a refreshing pop music vibe or a laid back indie acoustic feel, look no further than Alec Benjamin's newest album. If you're a lover of words and good tunes, you won't be disappointed! All music lovers will be able to find at least one song from this album that they can relate to, and I for one will have this album on repeat until I have the lyrics completely memorized!