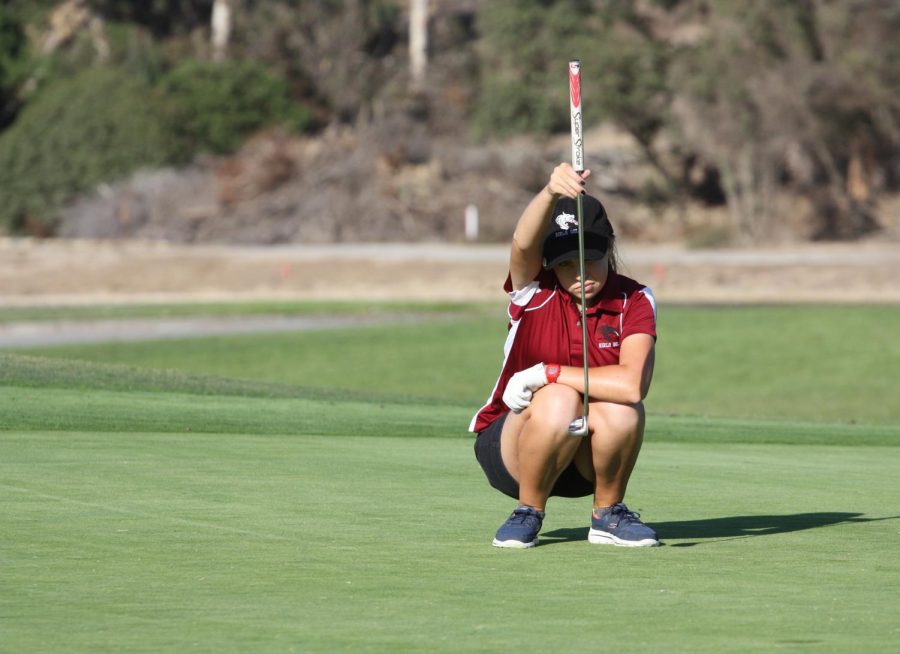 Gabrialla Cockerell
Hannah Hart '20
"Don't lose your passion for the sport because you're exactly the kind of person that has golf as a lifelong hobby," said coach Wayne Powers.
As Hannah Hart's '20 fourth year of golf at Foothill comes to an end, Hart notes that "It was really just an amazing experience." Hart participated in individual tournaments during middle school and was proud of how the team welcomed her with open arms as a freshman. "I still keep in touch with everyone who's graduated," said Hart.
Although there were several memories made from Hart's experience on the team, she notes that "my favorite memory is probably just the end of the year practices." These practices lifted the stress off of the players and improved team bonding.
Hart's biggest accomplishment was achieving first place in the league this year, finishing solid. "That was the biggest thing I always wanted to do and I'm so glad I could do it for my last year on the team." Hart also notes that "I have learned that it is okay to rely on other people sometimes, like I don't always have to be the very best scorer." 
Golf has given Hart some of the best friends she has ever had. Hart notes that golf has shaped her future because "it helps me to know what kind of environment I really like in a golf team." Hart can use this to narrow down what college is best for her as she moves onto the next phase in her life.