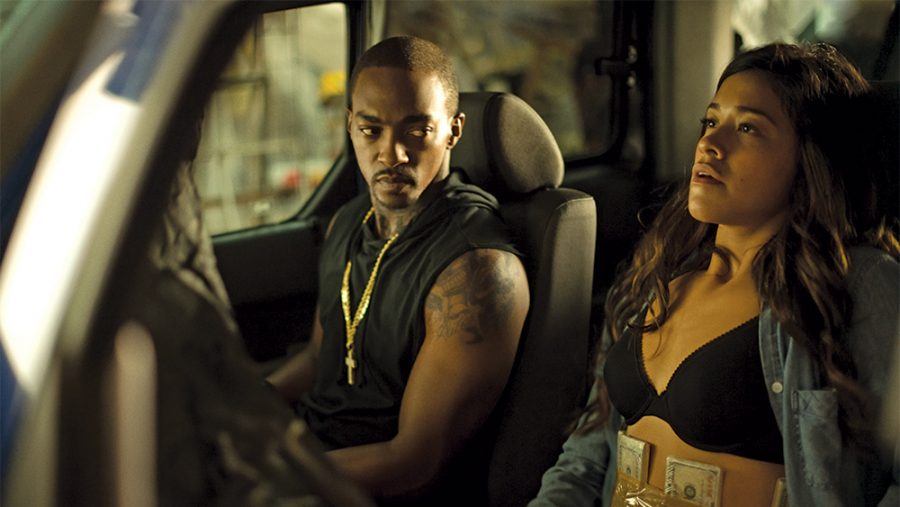 Gregory Smith
"Miss Bala" is a story about how the bonds of friendship can withstand anything, even explosions. An enjoyable and well-made action movie, "Miss Bala" plays with the audience's perception of the cartel in showing them the story from the perspective of the main character, Gloria. A refreshing and original take on action movies, "Miss Bala" is a truly indescribable movie.
"Miss Bala" tells the story of Hollywood makeup artist Gloria as she goes to extreme lengths to try to find her friend who went missing after a shooting. This movie plays with the perception of who is the real villain to create an engaging and exciting storyline. With touching moments, action-packed fight scenes and suspense-filled sections, this movie juxtaposes the beautiful and horrifying in a vibrant display. The story centers mainly around Gloria attempting to learn her friend's true whereabouts as she struggles to find her footing in a dangerous cartel. Many well-known actors had roles in this movie, including Gina Rodriguez, who is known for her role in "Jane the Virgin", as Gloria and Anthony Mackie, who is known for his role in the Avengers series as Jamie.
"Miss Bala" received some rather unfavorable reviews with a 27% on Rotten Tomatoes and 4.8 out of 10 on IMDb. In addition, it had a rather modest opening weekend in the box office, with only $6.7 million in sales. Despite these ratings, I enjoyed the movie greatly.
The movie effectively utilized cinematography to place the audience in Gloria's shoes, as well as enhance the experience of the movie. The overall visuals were well done and matched what the story was trying to convey. The acting was also incredibly skillful and showed the true talent that all the actors have.
Overall, "Miss Bala" is an enjoyable movie. If you enjoy action movies with a female lead, "Miss Bala" is a great option. Filled with tension, excitement, powerful emotion and a fair share of twists, "Miss Bala" delivers an enjoyable movie worth watching.