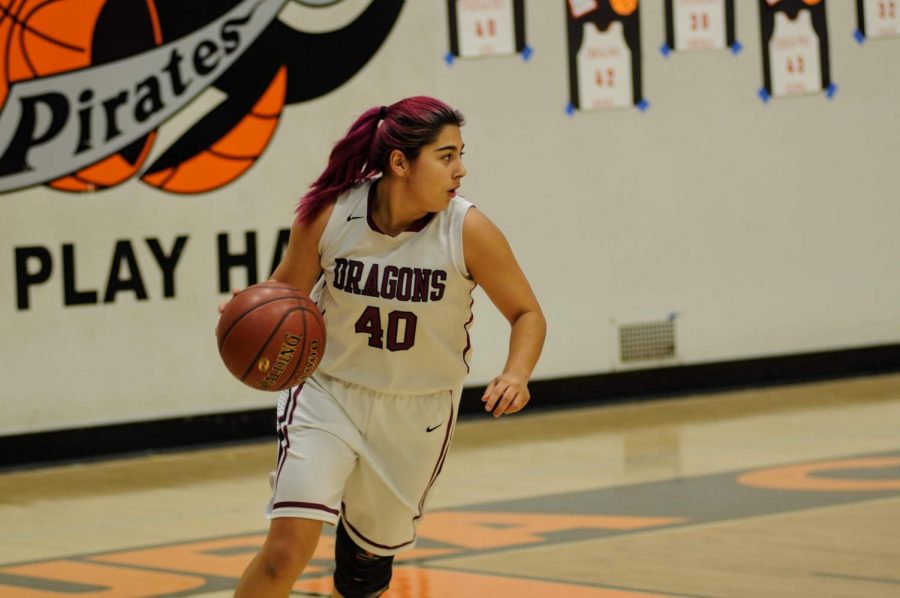 Muriel Rowley
Girls' Basketball's first round of CIF from The Foothill Dragon Press on Vimeo.
Following a devastating California Interscholastic Federation (CIF) championship loss last year, the Foothill Technology girls' basketball team embarked on their 2019 journey for playoff payback on Feb. 7, taking on the Sunny Hills Lancers at the Dragons' home venue of Ventura College. Led by their seven seniors, the Dragons clawed out a 50-47 win, advancing themselves to the second round.
GBB: @FoothillTech wins 50-47 over Sunny Hills, @CIFSS D2A Rd 1 #GoDragons @vcspreps @FDP_Sports @TCAAinformation @TheGaragePod
— FTHS Athletics (@fths_athletics) February 8, 2019
Foothill came out hot, knocking down four of their first five shots and grabbing a quick 11-5 lead behind the shooting of Annika Kinnaman '19 and Maddie Ozbourn '19. The Lancers countered from behind the arc, which cut the lead to two until Emiline Bova '19 knocked down a three-pointer at the buzzer to give them a 21-15 cushion at the end of the first quarter.
Abby Sourwine '19 controlled the second quarter, torching Sunny Hills inside, but the Lancers continued to rain from downtown. After a jumper from Cyd Gutierrez '19, the Dragons held a 31-26 lead entering into the second half.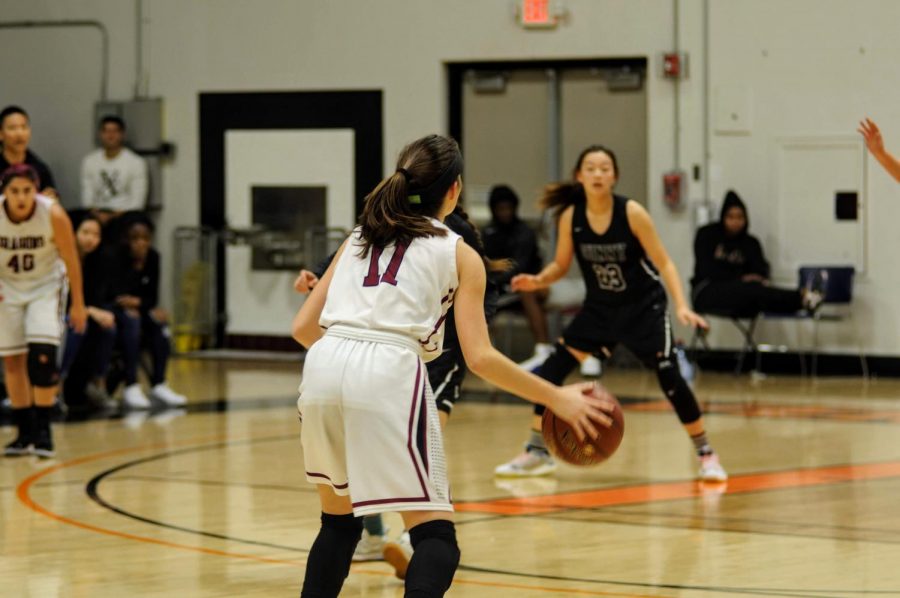 The third quarter was all Sunny Hills, as they took control of the game with bucket after bucket falling from beyond the three-point line. The Dragons scored only five points in the period, and the Lancers grabbed a 37-36 advantage by the end of the quarter.
With their season on the line, the Dragons turned it on. They were led by Kinnaman and Sourwine who turned the scoring up a notch. Sourwine had numerous layups in the period, and Kinnaman knocked down a three-pointer and a layup in the final two minutes to put the game away, sealing their victory of 50-47.  Kinnaman finished with 15 points and eight rebounds, while Sourwine had 15 points of her own in addition to 11 rebounds and five assists.
"Thankfully a lot of our shots were falling tonight," Kinnaman said. "But defensively we weren't at our peak performance.
Gutierrez thought that they played "strong together" but that their communication on offense and defense needs to be improved before their next round.
The Dragons will head to Placentia on Feb. 8 to take on the El Dorado Golden Hawks in their second round match, looking to keep their championship hopes alive.
Editor's Note: Abby Sourwine is a staff member of The Foothill Dragon Press and was not involved in the reporting or publishing of this article.