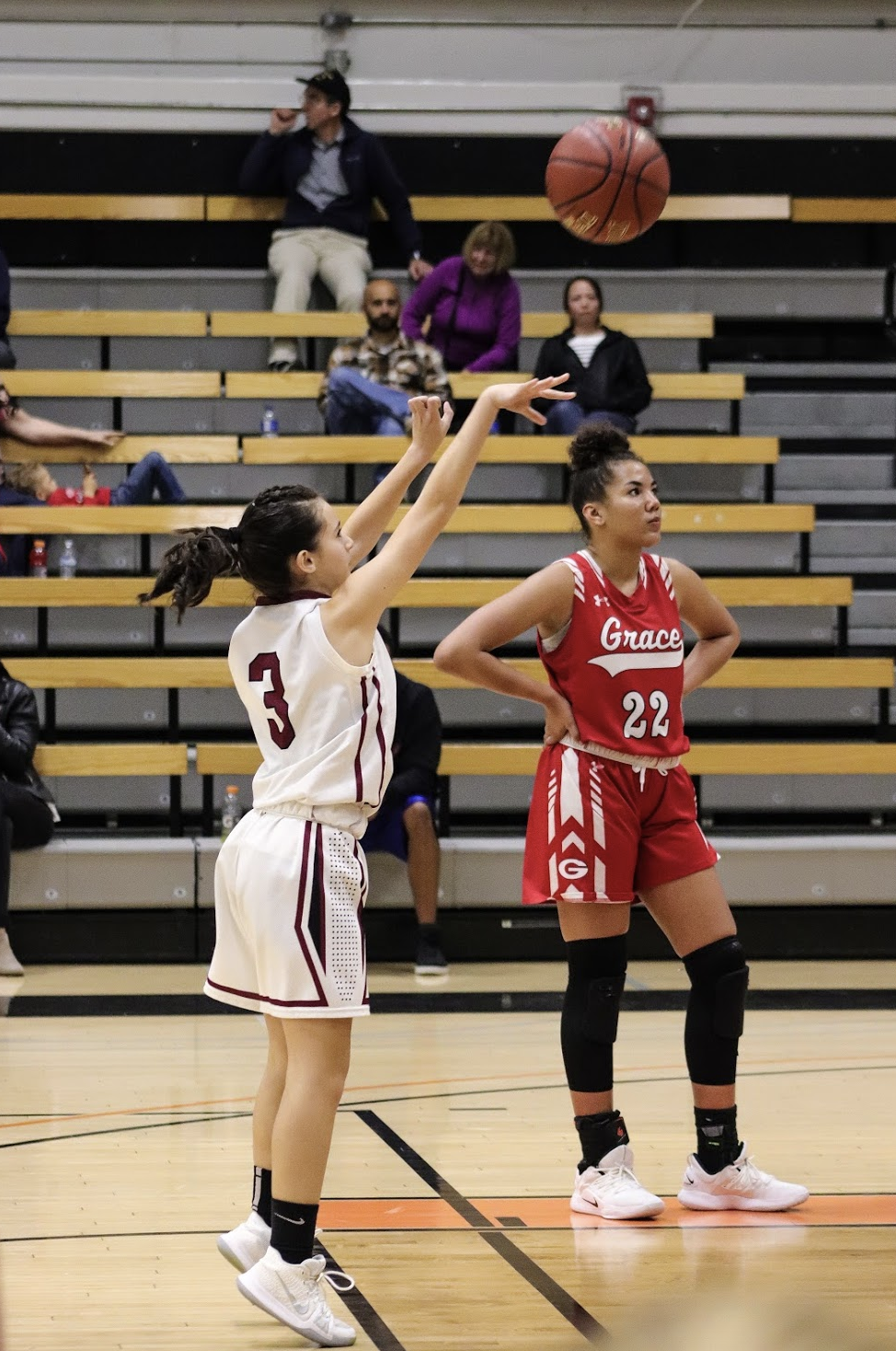 Over the past four years, head coach Jason Edgmond has built the Foothill Tech girls' basketball program around a core group of seven girls that came to him as freshmen, looking to grow as players and help the school win games. Now seniors, Edgmond's time with this "special group of talented ladies" is coming to close, as they played their final regular season home game on Jan. 29 against the Grace Brethren Lancers.
After sharing a moment in the center of the court with their parents before the game, the Dragons got to work and took care of business, winning their Senior Night game 65-46 over the Lancers. With leading scorer Emiline Bova '19 out with an ankle injury, Foothill was led by Abby Sourwine '19, who finished with 17 points and 12 rebounds, and Maddie Ozbourn '19, who contributed 16 points and four steals.
Grace Brethren struck first off of the tip with a floater down the middle of the lane, but Cydnie Gutierrez '19 answered back with a jumper of her own to tie it up. After a steal and layup by Abby Bova '19, Sourwine and Ozbourn went to work, scoring the rest of the Dragons points in the quarter to put them up 18-8 at the end of the first period.
FTHS came out strong on senior night to win 65-46. Abigail Sourwine 17pts/12rebs, Maddie Ozbourne 16pts/5rebs/4stl, Cydnie Gutierrez 11pts/4assts/4rebs/3stl, Abby Bova 8pts/4assts/5reb/3stl, Annika Kinnaman 5pts/8rebs @vcspreps @TCAAinformation @TheGaragePod @FDP_Sports @805Bball pic.twitter.com/Z3Yflfz9KW
— Amber (@caamber13) January 30, 2019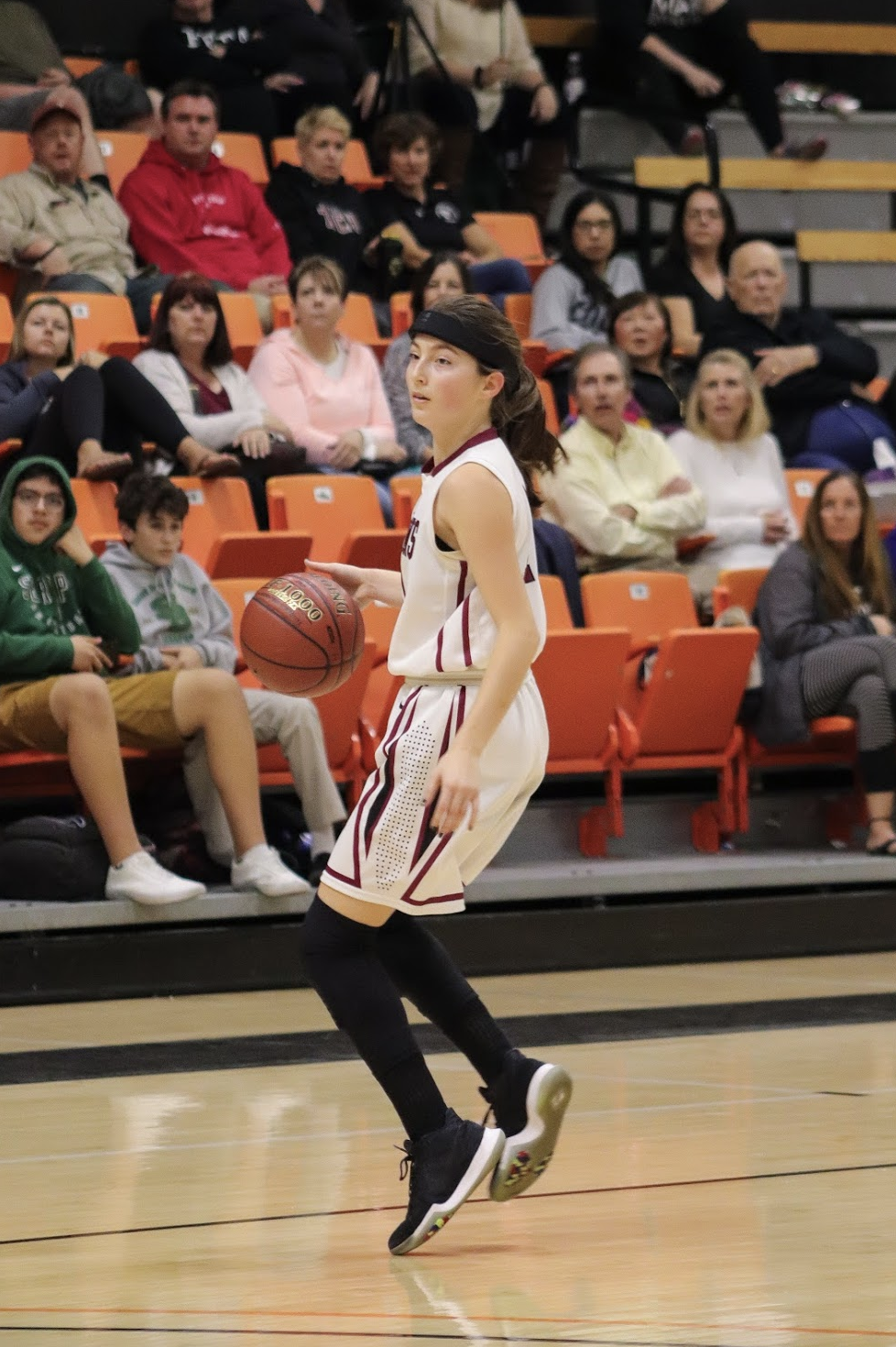 The Dragons extended their lead in the second quarter to as much as 16 points, but the Lancers clawed their way back in. Grace Brethren entered halftime trailing only seven points, with the Dragons' 29-22 advantage.
Ozbourn felt that the team didn't play their best in the first half, but focused more on "stopping Grace Brethren's offensive rebounding" in the second half, which helped them pull away.
In the third quarter, it started off tight as Grace Brethren kept the deficit within single digits. But after a hook shot from Sourwine, a jumper from Katie Bova '19 and a floater from Abby Bova, Foothill put some distance between themselves and the Lancers, ending the quarter up 51-37.
The fourth quarter was much of the same, as the Dragons closed out the game behind six more points from Abby Bova and four points from Annika Kinnaman '19.
Both Katie Bova and Ozbourn described the game as "bittersweet," while both stating how much they're going to miss playing with this group of girls, who Ozbourn referred to as "literally my best friends."
Katie Bova said that the team has some "pretty high goals this year for playoffs," but that the girls need to focus on beating Saint Bonaventure on Jan. 31 before they start looking too far ahead.
The Dragons (16-8, 6-1 in league) will try to take down the Seraphs (22-1, 6-0 in league) to claim first place in their league before moving on to playoffs.
Editor's Note: At 4:02 p.m. on Jan. 31, a previous version of the article has been corrected to clarify an inaccurate date.