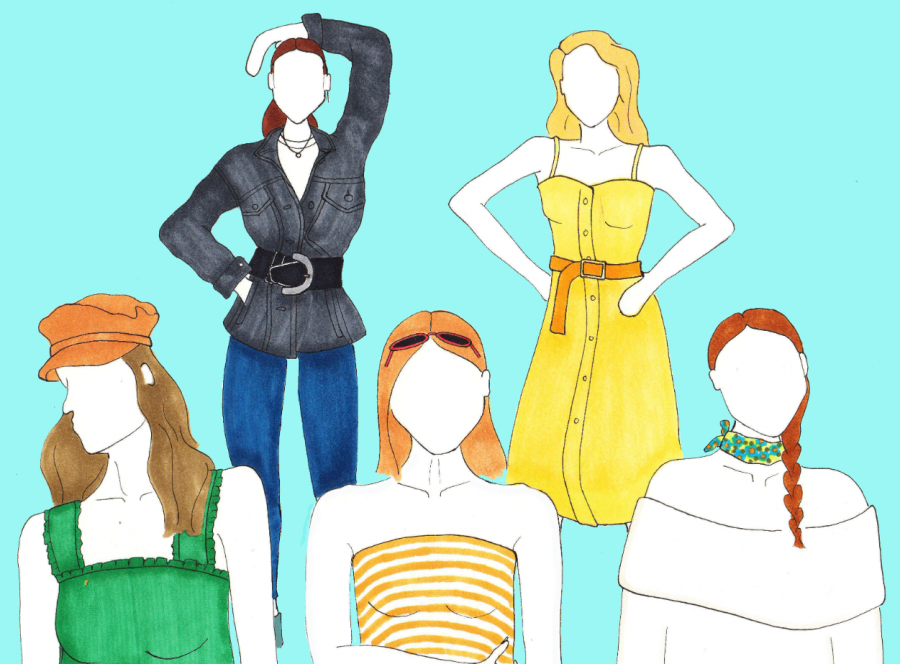 Accessories are all the rave, especially at this moment. Belts, hats, neck scarves and sunglasses are currently dominating the fashion world and are key to putting together the most desirable outfit. An outfit can go from "blah" to "ahh" in a matter of seconds by just adding an accessory. Need to make a casual style more chic? Add a crocheted beret to the ensemble. Turn a regular outfit into a killer style.
Hats are flooding the online stores at this moment. All styles of hats are taking the streets and are killing the game. My favorite types of hats currently are the newsboy hats, bakers boy hats and fisherman hats. These are all very similar in look but have intricate details. You can pair these hats with anything! From a long linen maxi dress to mom jeans paired with a long sleeve turtleneck. Another style of headwear that is making a huge return into the world of high fashion is berets. I absolutely adore a simple beret. There are many different types of material that make the beret sit on the head in varying ways. Imagine wearing a mid-shin shirt held up by a belt, a simple tank all completed with the 'cherry on top,' the beret. Hats make and complete the look.
Belts. Made for the purpose of holding the pants up on the hips. Use? To make an outfit stand out. Belts can be worn at the hips or on the waist. I have seen a wide variety of sizes and style. Whether it is a 6-inch wide belt paired with a linen romper or a black studded belt worn with plaid pants and a tee, it is an overall statement piece to make the outfit stand out more.
Scarves can be invasive, but neck scarves are small and great for a little flare. Neck scarves could be worn with a casual or fancy casual. These scarves are not only to wrap around the neck gently but could be used as a headband and to hold a ponytail, or bun, in place. There are multiple ways you could play with this accessory to make it look great with any outfit.
Sunnies! Sunglasses are not only for protecting your eyes from the harsh beautiful rays of sunshine but to add a little spice to an ordinary outfit. Over the past few years, there has been a dramatic change in the shapes and styles of various sunglasses. Recently there has been a lot of love for the smaller shaped shades. Big sunglasses were the rage in the early 2000's but now the tiny ones are in. Including the colors they come in! Tinted shades are all the rage! You can find sunglasses like these at multiple places, like Urban Outfitters that has multiple styles and colors that can be paired with any outfit.
From dull to bright and exciting in a matter of seconds, you can complete a look with these accessories and people will know who means business with their daily outfits. You will become a fashion inspiration for many because the simple outfits matched with these few accessories will turn people's heads for sure.