The Duff: Brutally Honest Guide to High School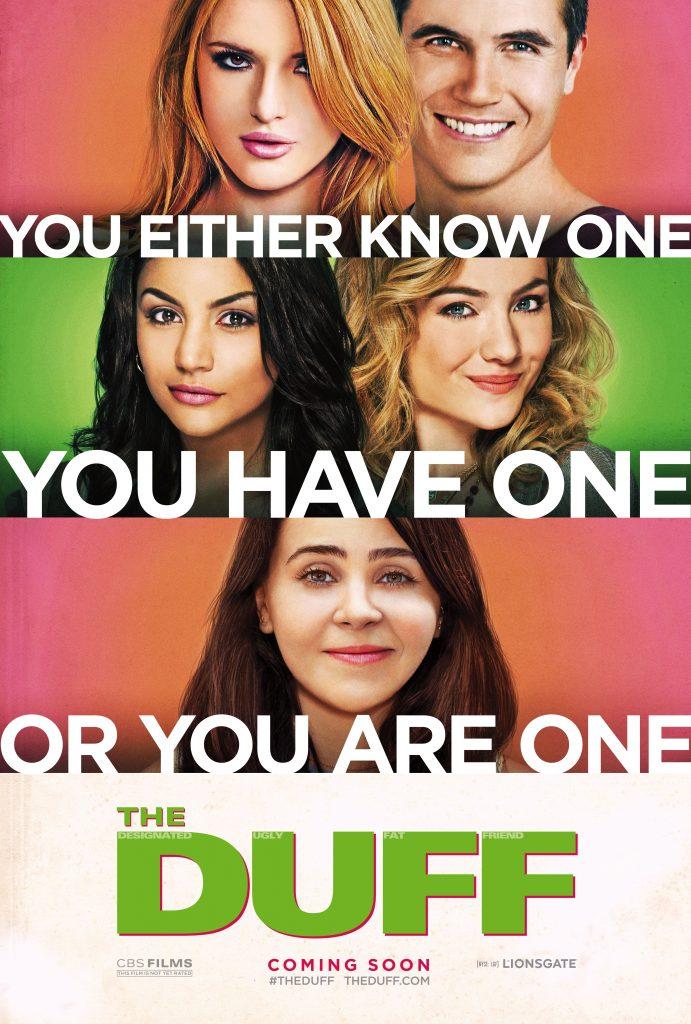 The Duff – Designated Ugly Fat Friend – is a "brutally honest, but funny guide to high school" in the eyes of many viewers and critics. It is directed by Ari Sandel and has had raving reviews thus far, which is incredible since the film hit the big screen recently, airing on February 20.
The film opens up with the lead character, Bianca Piper (Mae Whitman), a high school journalist, who doesn't necessarily fit in with the "in crowd." However, she sticks with her two longtime best friends: Jess (Skyler Samuels), a charismatic and aspiring fashion designer, and Casey (Bianca Santos), an ebullient athlete who loves soccer.
It is evident that the "designated ugly fat friend" title goes to Bianca at the beginning of the film, but she doesn't realize it herself because her best friends always treat her as an equal, while everyone around her sees her as the "duff."
Bianca's world is immediately shattered when her next door neighbor and not so smart jock, Wesley (Robbie Amell), tells her the truth: the whole student body knows her as the "duff" to her prettier, more popular friends.
She is looked at as the approachable, unattractive gatekeeper to her otherwise attractive and intimidating best friends. Bianca can't wrap her head around the fact that her best friends are using her until Wes asks makes her think about how many times each day a boy walks up to her to talk about her rather than Jess and Casey.
Hashtag loopholes! #TheDUFF – in theaters NOW! Get your tickets! http://t.co/I6Na0NuPz2 @maebirdwing @bellathornehttps://t.co/2EqYh5JfdV

— The Duff (@TheDUFF) February 22, 2015
At this point Bianca is irated, rejects her once trio of best friends and dramatically "gives up on life." But before she becomes a complete "shlump," she makes a deal with Wesley to help her reinvent herself and rid herself of complete duff-ness, in exchange for help with chemistry. Since Wes was the one who made it clear to Bianca that she was the duff in her trio, he feels the urge that it is his duty to make things up to her.
Bianca and Wes were having a lot of fun as they tried to change Bianca's look and get her comfortable talking to boys, however mean girl and ex-girlfriend to Wes, Madison (Bella Throne) seemed to spoil it as she sent around her "minion" Caitlyn (Rebecca Weil) to spy on the two.
Bianca has to "find the confidence to overthrow the school's ruthless label maker Madison and remind everyone everywhere that no matter what people look like or act like, we are all someone's duff."  
Overall, "The Duff" is both a witty and amusing film of something that all high schoolers go through and can easily can relate to, either as the "duff", the friends of the "duff, or the bully of the duff.
"There's no doubt that the DUFF is a clever, funny and quotable enough to become this decade's 'Mean Girls.' Watch your back, Regina George- there's a new queen bee in town," stated The Wrap on this comedy flick.