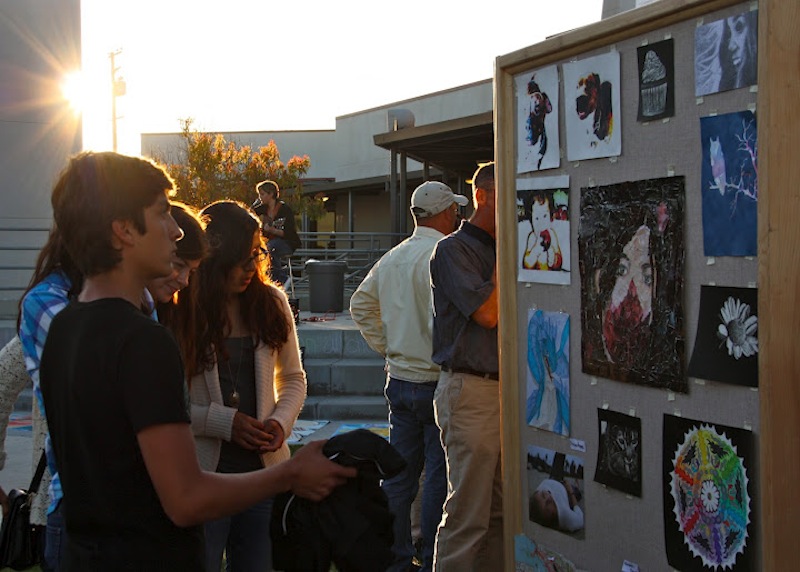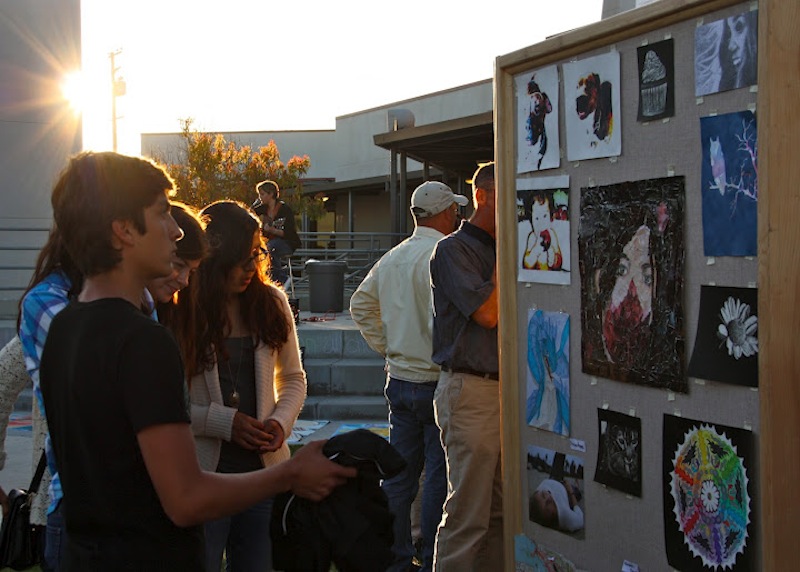 All seemed quiet last Saturday evening as the fog hid the sinking sun's glare. Other than a crowd across from the San Buenaventura Mission, downtown Ventura was empty.
The crowd was lining up for Foothill High School's Annual Art Show at the
Arts on Main
gallery at 242 Main Street. This new setting is different from previous annual art shows because they were hosted at the City Corps building.
"Even though it's smaller, I like it [the gallery] better. Every high school has an art show but not every high school student can say that they had their art shown in a gallery. In a way, there's just more importance in having the show in an actual gallery" Said Justin Frazier, Foothill's art teacher.
One wall was decorated with
artwork and photography that Foothill students'
have worked on throughout the year. Assortments of snacks (vegetables, chocolate, crackers) were artistically placed throughout the gallery for viewers.
A silent auction was hosted in which participants could buy the students' artwork. Soft music produced by Bradley Pupa strumming on his guitar filled the gallery, and the dim, warm lights provided the finishing touch for a great atmosphere.
"This event is almost entirely done by the students. The students paint the works, submit them, and help pick them out," Frazier said, "and Noelie LeBlanc and Ariana Johnson helped a great deal with setting up this event."
All in all, this year's art show was a success. Students led their families around the gallery and excitedly pointed to their piece of art. Teenagers admired and supported their friend's artistic abilities. Even Mr. Frazier could be seen enjoying the gallery with his family and socializing with his students.
"Each year I'm just amazed at what my [art] students produce," Frazier said.