Freshmen class working on new "Ventura Eats" documentary project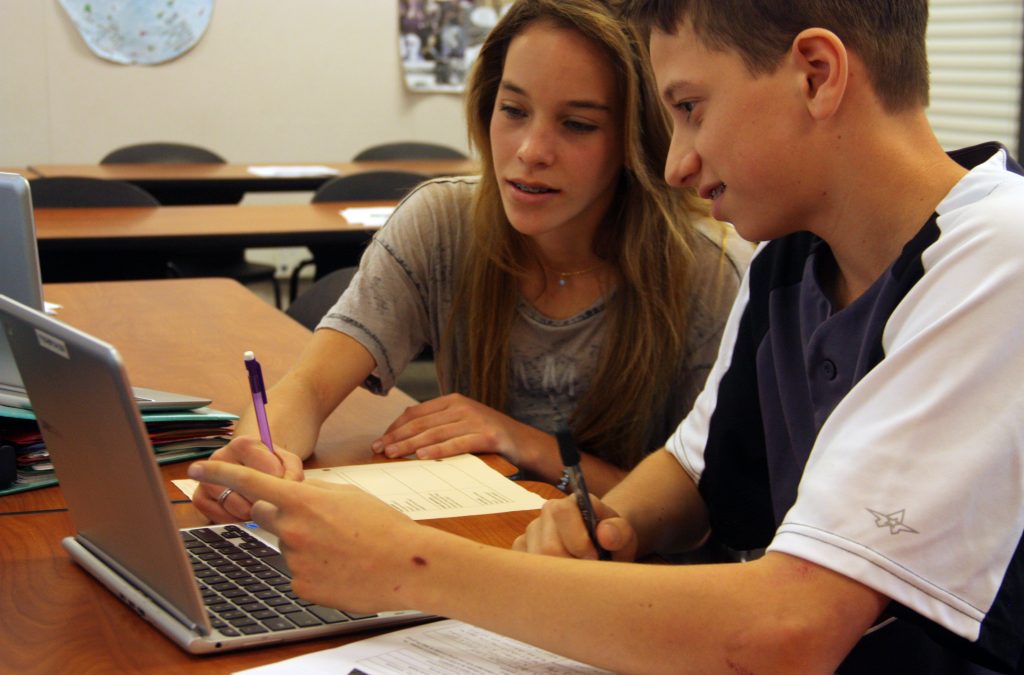 This year, the freshman class will investigate food and where it comes from, build their own opinion and create a documentary with the new Ninth Grade Project that Foothill teachers Kurt Miller, Yiu Hung Li, and Anthony Unchango created. The new project will be called "Ventura Eats."
Just like the previous freshman project, it will start at the end of March and will continue on until the end of the year. The annual project day, where upperclassman leave school for the freshman to present, will still take place. The Education in the Digital Age (EDA) class will still play a large role in the process.
Despite these similarities, the project has been altered in many ways.
Rather than debating food processes such as GMO's and animal treatment in America, students will create an 8 to 10 minute documentary that goes in depth about Ventura's local food industry.
"Essentially, it's a very similar idea as to what happened last year or the year before, but we tweaked it just a bit so the students would make a documentary," Miller said.
After walking away from the previous year's 9th Grade Project, teachers wanted the new project to have a tangible product.
"We're hoping that they create something that they can sit there and look back as seniors and say 'Look what we did as freshman,' and the big picture we are hoping that we bring in community members, " Li said.
[soundcloud url="https://api.soundcloud.com/tracks/187255767″ params="color=ff5500&auto_play=false&hide_related=false&show_comments=true&show_user=true&show_reposts=false" width="100%" height="166″ iframe="true" /]
"We want students to ask questions about food, about their health, and go answer them," Li said. "We are hoping that 9th graders really get jazzed about this. We're hoping that they include their parents in it, their family and friends, and see what they have to say about it."
The students were informed last Friday of the new project.
Freshman Emma Zeko is excited to start and is interested in the potential topics.
"I think it's very cool and interesting that we get to make a video, it sounds fun," she said.
"Editing and filming it will be the most fun."
Although Zeko thinks the project will take a lot of time to put together, she expects the results to be worth it.
Freshman Kaya Splies expressed what the new project could do for her personal growth.
"I think it [could] really bring out the best in all of us, making us more aware of certain things," she said.
"I am looking forward to presenting it, and showing that I can really try my best on a project."