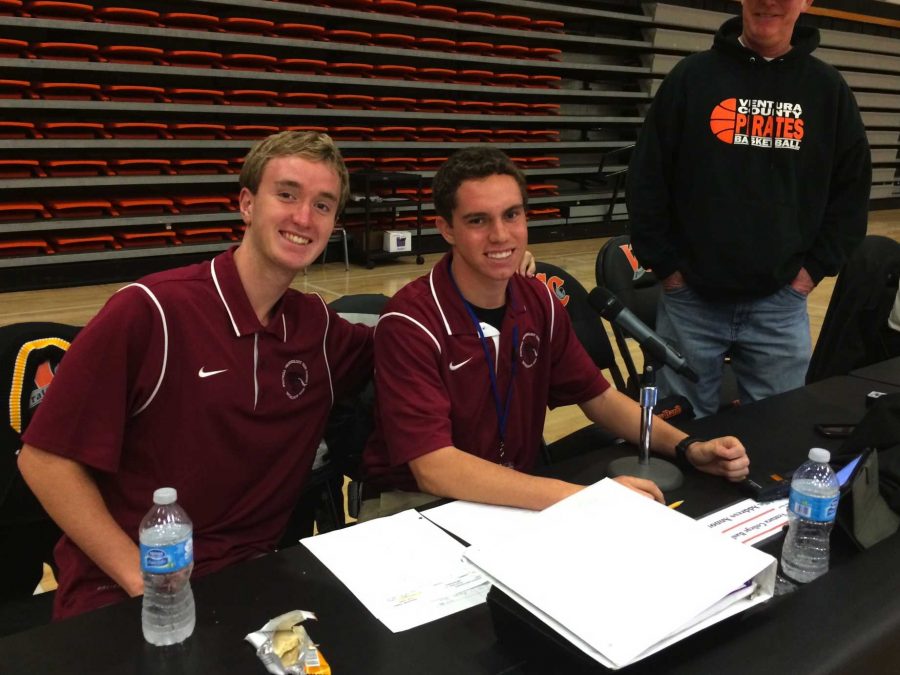 "Here we gooo," junior Keaton Dadigan announces. He is dressed in a suit and tie, seated in the Ventura College gym, announcing the Foothill boys' varsity basketball game.
Dadigan is known for making history as Foothill's first ever sports announcer. His career began at a Ventura High School waterpolo game, when the announcer failed to show. Dadigan eagerly volunteered to fill the position, leading him closer to pursuing his longtime dream.
He only announced on occasion at Ventura when needed, for waterpolo and football, but was seeking a permanent position. After conversing with Foothill Athletic Director Emily Stevens, she gave him the job.
"I like being in front of an audience," Dadigan said. He has experience as an actor, including commercials he did when he was younger. He feeds off the energy, "I like to get the crowd really into the game and pumped up."
Dadigan considers himself a sports enthusiast; he follows MLB, NHL, NBA, and WNBA. He attends hundreds of games a year: the Dodgers, Lakers, Kings, and "yes, even the Clippers" he added. He also spends hours a day reading sports news from around the world. He's an athlete himself, having done waterpolo swim, and basketball coaching. He wishes he could actually get on the court, but he claims, "I'm not very good."
Well, at least his voice is.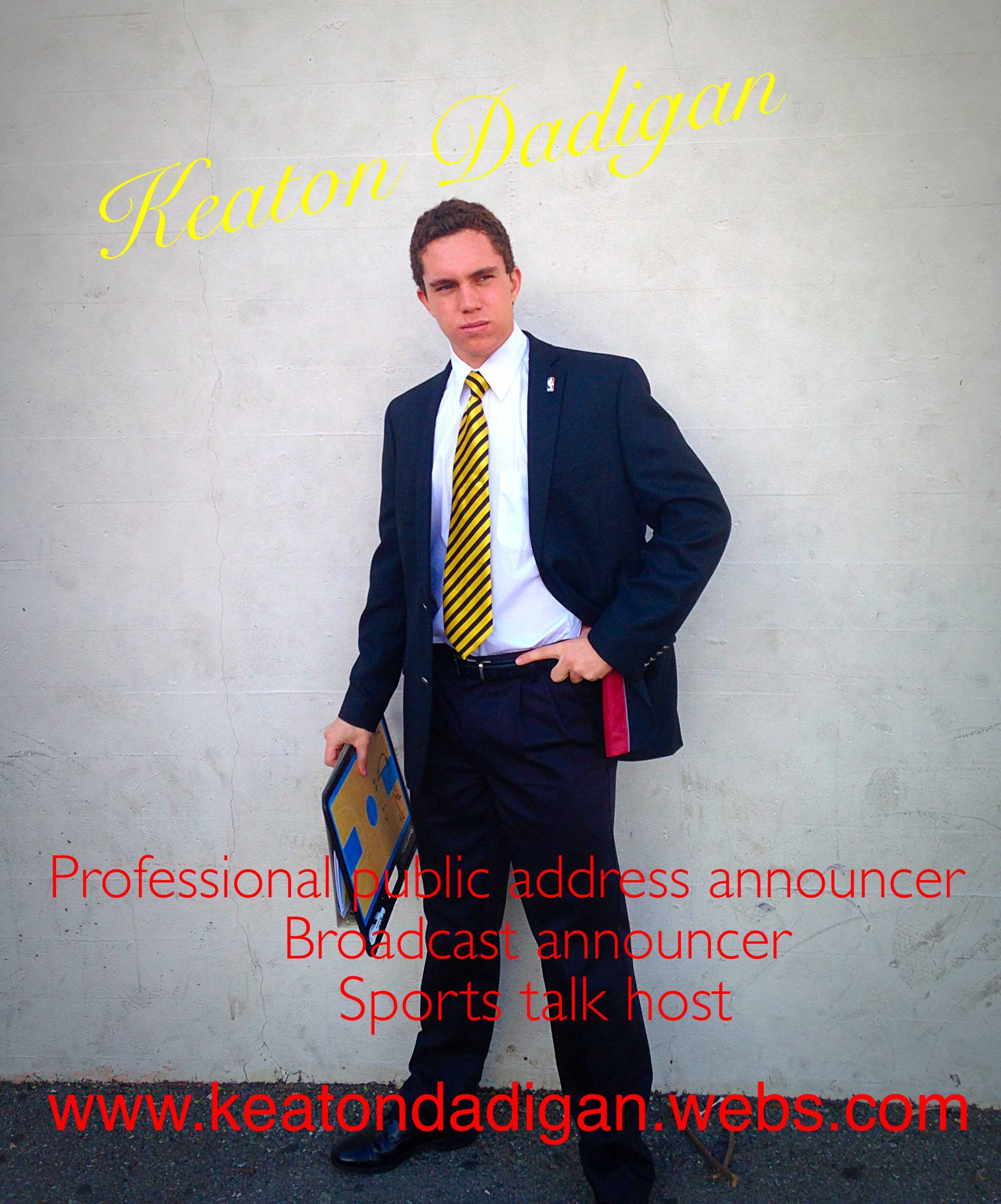 Currently, he announces for boys' and girls' varsity basketball, and also has a short role in Foothill's daily announcements.
"He has been nothing but an upstanding student and person, and he's fun, and he's charismatic and he's giving, he's making sports broadcasting his passion and by doing that he's gonna be awesome at it. He's not cutting any corners. [It's the] same kind of dedication certain people put into various academics or sports, or other outside interests," social science teacher Dan Fitz-Patrick said. "One day he'll be announcing at Dodger Stadium. I have no doubt about it."
Dadigan has also made connections with some big names in the professional sports world. He met Lakers announcer, Lawrence Tanter, at the Toyota Sports Center after a Lakers practice, and before a D-Fenders game; a D league team Dadigan also follows. Tanter even announced Dadigan's over the loudspeaker.
He met sportscaster Ross Porter, 28 year play-by-play Dodgers announcer alongside Vin Scully, outside the press box after a Ventura High football game. He later gave a shoutout to Dadigan at a Dodger game, in front of 56 thousand baseball fans. He was ecstatic to have the attention of a "true icon" he says. Dadigan also got in touch with Clippers and Dodgers announcer Eric Smith, via Twitter.
Dadigan's career may be taking off, but he couldn't have done it without assistant Liam McGowan, and co-assistant Patrick Higgins on stats.
In the future, he hopes to major in communications with possibly a minor in broadcasting. He then aspires to become a play-by-play announcer for either baseball or basketball.
In the words of Campus Supervisor Dana Eaton and Foothill sports game attendee, "He's the voice of Foothill Athletics."
Background Photo Credit: Shelli Hirtensteiner (used with permission)