Foothill softball mercies Grace Brethren 11-0 at final home game
At the top of the second inning, the first Grace Brethren batter hit a line drive down left field, smashing into the fence until freshman Kat Tafoya caught it, throwing the ball to second baseman where freshman Jamie Dietz tagged the opponent out.
Sophomore Taylor Wreesman noted the "intensity" established on the field after this play "stood out to [her]."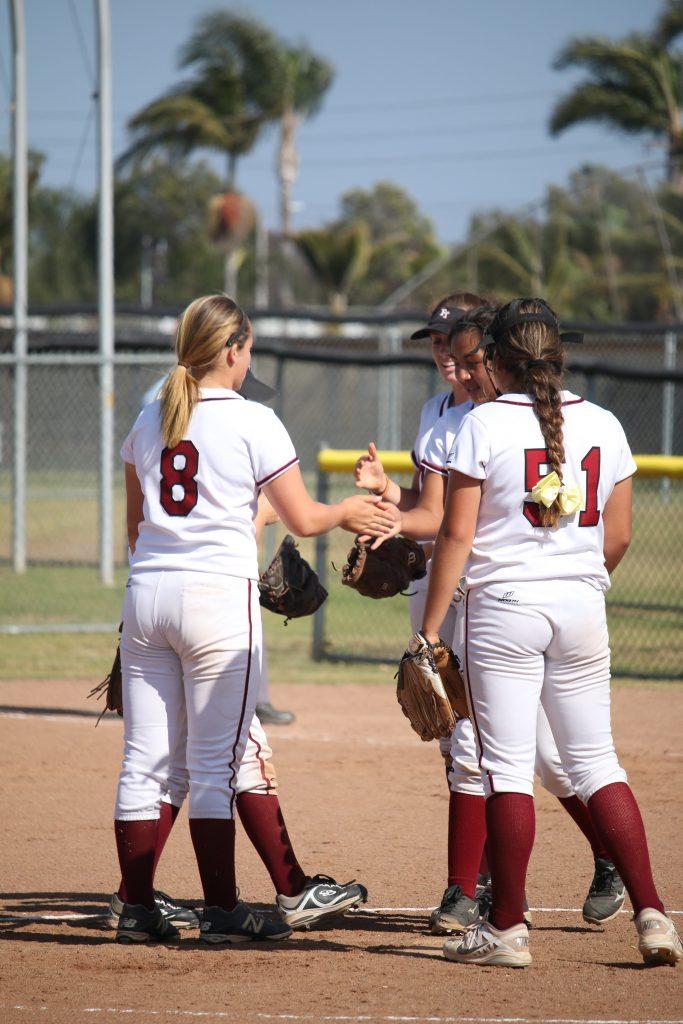 "It was so exciting," she said. "All the energy was amazing out there on the field."
On Thursday, the Foothill varsity softball team played against Grace Brethren High School at their final home game of the season and mercied the Lancers with a final score of 11-0.
The first inning of the game began with Grace Brethren up to bat, but the Dragons prevented them from scoring any runs by throwing three consecutive outs.
Freshman Abby Strong was Foothill's first batter and hit a single. Though Strong was tagged out, freshman Cydnie Gutierrez was the first to score a run, followed by Tafoya, freshman Jazmine Razo and Dietz, ending the inning with a score of 4-0.
The Dragons threw three more consecutive outs during the top of the second inning, giving Foothill the opportunity to bat again. Gutierrez, Tafoya, sophomore Jessica Mendoza and Dietz each scored one run, bringing up the score to 8-0.
Although the Lancers didn't score during the third inning, Mendoza hit a triple, scoring Foothill's ninth run of the game and only run of the inning.
The Dragons didn't even allow Grace Brethren to reach second base during the fourth inning, throwing three batters out instantly. Sophomore Taylor Escobar scored Foothill's 10th run. In the last play of the inning, Gutierrez stole home base, scoring the Dragon's final run of the game.
The game ended under the softball mercy rule, with a final score of 11-0 after Mendoza pitched three consecutive outs at the top of the fifth inning.
Head Coach Priscilla Rouse-Becker was "very pleased with how [Foothill] played today," even against a "lower-level team."
"I think the intention we brought out to this game [was exciting]," she said. "We came out here to win a ball game and I think the momentum, the energy on the [field] demonstrated that."
"We came out with a presence of a team who was there to win," she continued. "We did a good job of that today."
[soundcloud url="https://api.soundcloud.com/tracks/261513359″ params="color=ff0000&auto_play=false&hide_related=false&show_comments=true&show_user=true&show_reposts=false" width="100%" height="166″ iframe="true" /]
Dietz noticed how the game attributed to the regrowth of team relationships and teamwork.
"I think we really came together as a team and bonded for the first time in a long time," she said. "We all just came together as a team and it was a very fun experience."
Rouse-Becker thought that not just one player stood out during the game, but every player remained focused and played their best.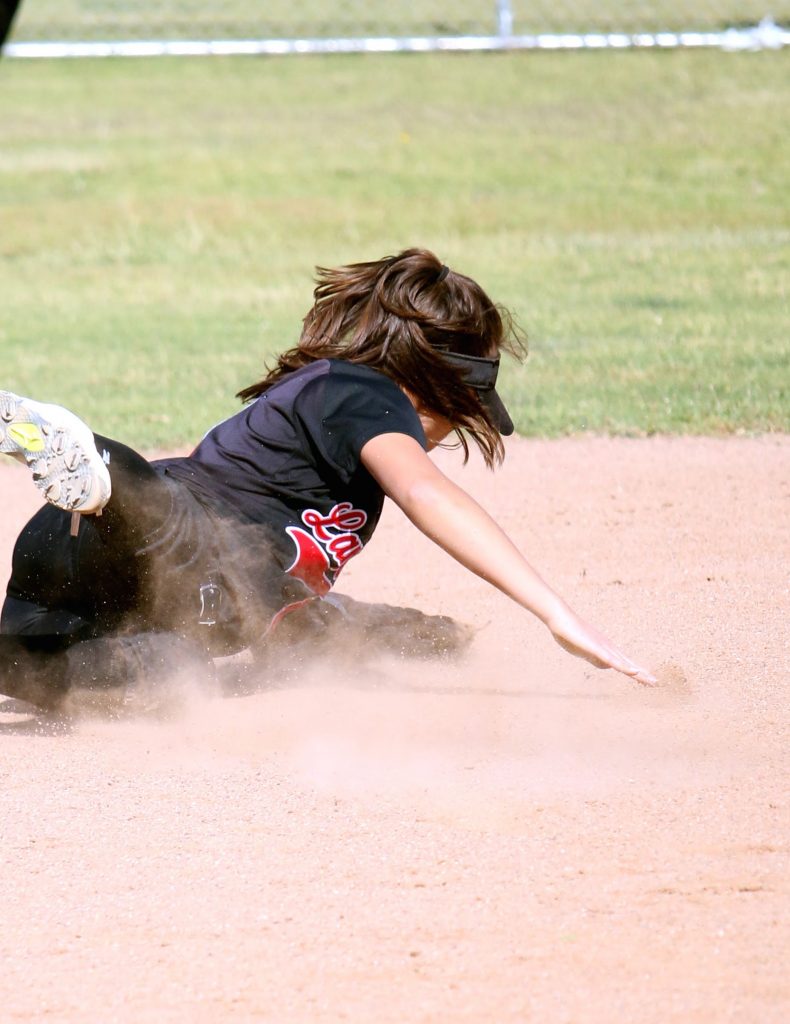 "They did a good job at staying focused and hitting [the ball] because sometimes a slower pitcher can be harder to hit," she said. "In general, I think we played well as a team."
Junior Talia Temkin saw how much the team has improved from the beginning of the season and last year.
"We all improved on different things," she said. "We got better at the skills that we had or even learned new skills, with batting and fielding."
Rouse-Becker feels similarly and believes they are a "totally different team from last year."
"We are younger," Rouse-Becker said. "We had a handful of seniors last year, but probably, our years of experience is higher this year. I have a lot of sophomores and freshmen who have a lot of playing experience."
"So we are young, the same age as most people's JV team, but we are varsity and we are a stronger team," she continued. "We are definitely a stronger team than we were [last year]."
The best part of the season to Wreesman is "bonding with the new" players on the team at the beginning of the season, because to her, it establishes a strong team relationships.
"Having new freshman come in and being able to make them friends and make those bonds and come together more as a team is what I love," she said. "It's just that connection between people."
Rouse-Becker is excited to "see [the team] continue to grow" throughout the end of the season and hopes to instill her philosophy of working as hard as they can.
"I think one thing I want to teach my players is how to be a champion, understanding that there has to be something within you that sparks your desire, to work hard, to be the best you can," Rouse-Becker said.
"I need them to have that drive to be the best they could be," she continued. "That is a characteristic that will benefit them throughout their entire lives."
Background Photo Credit: Grace Carey / The Foothill Dragon Press