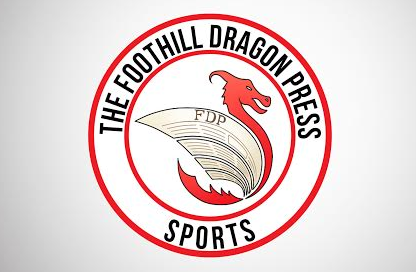 The boys' volleyball team was defeated in an away game against Carpinteria High School on Tuesday night. The team lost 2-3 with individual set scores of 25-23, 22-25, 26-24, 20-25, and 15-17.
Sophomore Jerod Frederick had 22 kills, sophomore Tanner Nodolf had 19 kills, freshman Stefan Fahr had 13 kills, and sophomore Dylan More had 12 kills during the game.
Coach Janine Cobian felt that the team played "very well" considering they ran a new rotation during Tuesday night's game.
Sophomore Kyle Cobian felt that the team "didn't take full advantage of [situations] when an opportunity was given to [them]" and could have performed "better" if they "kept them at a greater distance points wise."
However, he believes that the team's "hitting was definitely good" and has seen improvement since the beginning of the season.
"The team has already improved by leaps and bounds, we just need to keep working hard and hope that it shows in our play," Kyle Cobian said.
He feels that the team has "come so far and only [hopes] to go farther." He thinks that the teams' chemistry sets the Dragons apart from the rest of the teams in the league and is what has led them to their recent success.
"Our team has come a really long way in a short amount of time and I think that's due to our great team chemistry, I feel like we have the best chemistry in our league," Kyle Cobian said.