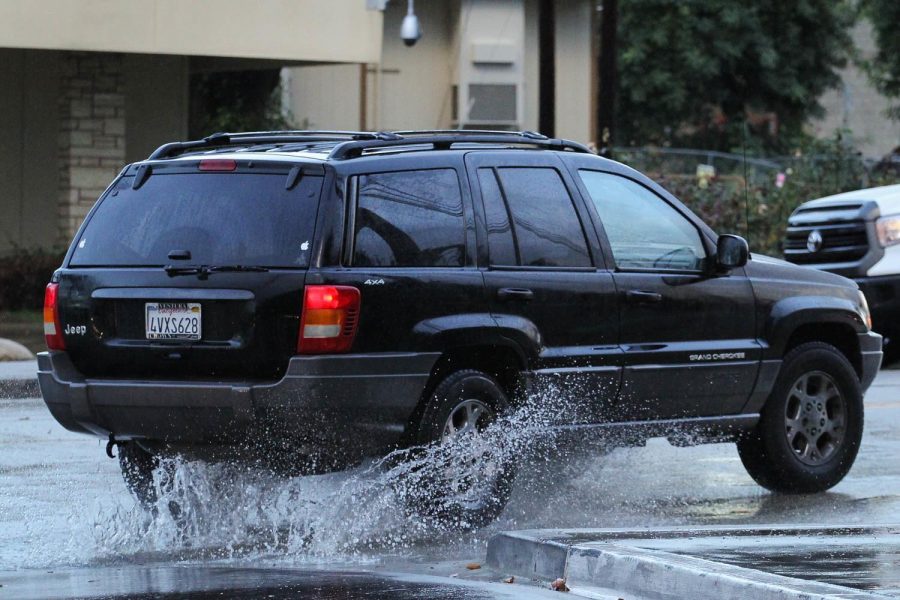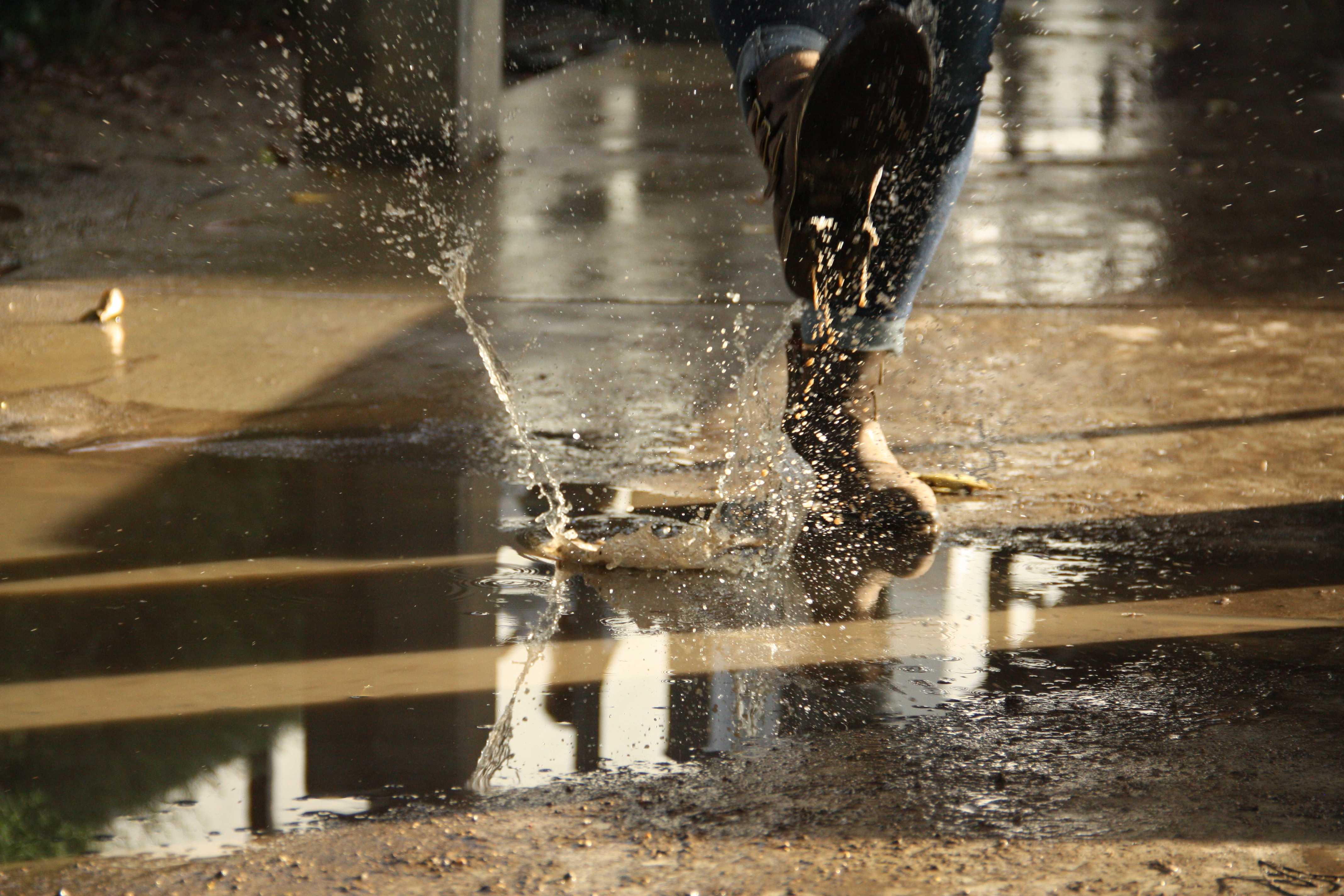 Although the sun was beaming down by lunch on Friday, a large storm had moved through Ventura County Thursday evening and early Friday morning, bringing rain and heavy winds.
This winds going to blow my house away like the wizard of oz

— Kenna Cole (@mackdaddycole) December 12, 2014
Head Custodian Mario Pasmant said it was the largest storm to hit Foothill's campus in three to four years.
"It's been several, several years since we've had a storm around here like this, of this magnitude. I'd say it was at least a good three to four years ago."
Pasmant said he and the custodial staff have been preparing for this storm.
"We've done it over a period of a week or two. We've climbed up on the roofs and cleaned all the gutters from the debris, leaves, branches, etc…," Pasmant said.
Storm drains across campus were clogged with debris. When this happens, water cannot drain properly, he said. Custodial staff put sandbags in front of the front office.
"When the water runs down, it funnels to its lowest level, and its lowest level is directed to the main entrance of the administration building, and then that causes safety issues with people slipping going in and out," he said.
I'm going to wear my parka today

— P (@parker_harris2) December 12, 2014
Pasmant arrived early on campus Friday to survey the grounds and see if there was any damage. He found that the storm drain near parking spots 34 and 35 had clogged, causing a flood of six inches of water that went about halfway into the parking lot.
The Ventura Unified "Grounds Team" was called in to pump out the clogged drain at 6:45 am.
"They put their galoshes on, their raincoats, their rain gear, they're out here helping me. It's a team effort […] We know it's coming, we order sandbags, get the guys over here to help me clean out all the storm drains and the gutters. That's why we're afloat," he said.
Athletics director Emily Stevens said that several practices for soccer, baseball and tennis had to be cancelled. The varsity girls' soccer game had to be moved to a turf field in Sun Valley, which Stevens said is much farther away then the originally planned Simi Valley.
Though she said the cancelled practices "shouldn't be a problem for one day," she is worried if the rain continues on and more practices have to be cancelled.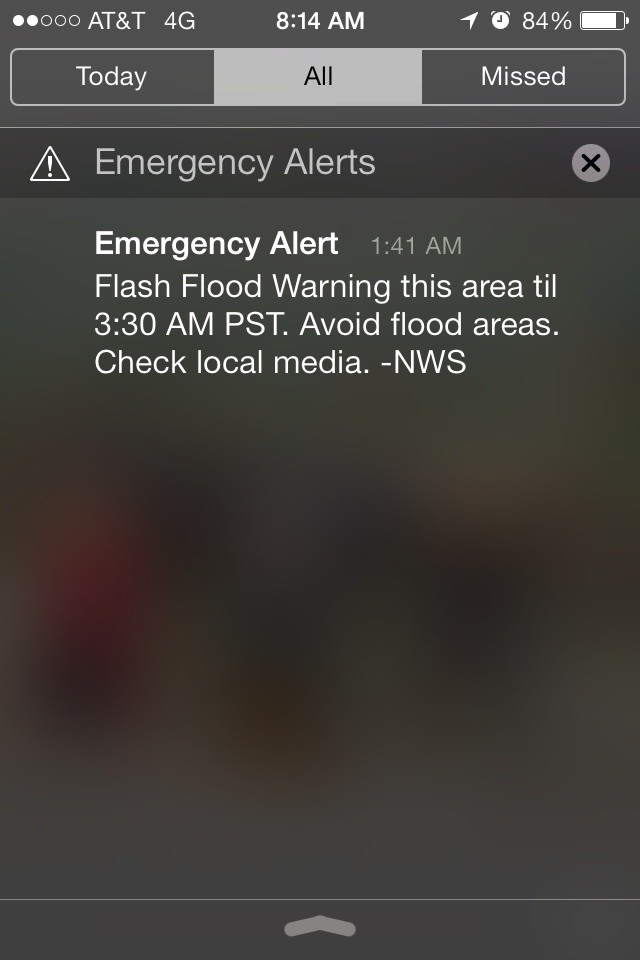 "I am [worried], especially for us to reschedule with lack of facilities. It's really difficult. We're at their mercy if we need to make something up," Stevens said. "We have to just hope they have a break in their schedule that we can fit in. We need a Dragon Dome!"
The Weather.com alerts for Ventura County are Flash Flood Warning, Flash Flood Watch, Flood Advisory, and High Surf Advisory, in order of severity.
My phone just woke me up with warning of severe flash floods in the area…

— BBQ Sauce (@mitchellcald_) December 12, 2014
Thursday night, the rain was heaviest around 1 a.m., with 2.38 inches accumulating by 12 a.m. Winds reached up to 13 mph. 
At 11:41 a.m., Weather.com reported occasional thunderstorms likely to begin at 4 pm.  "Some of the storms could produce small hail," the National Weather Service said.
There is a 20 percent chance of precipitation most of the night.
The rain is expected to resume more heavily on Monday and Tuesday.
This storm is often accredited to El Niño, a weather phenomenon that can bring above-average rainfall to southern California.
State water experts said that it would take 150 percent of average rainfall for California to recover from the drought. That would mean 75 inches of rain from October 2014 to September 2015.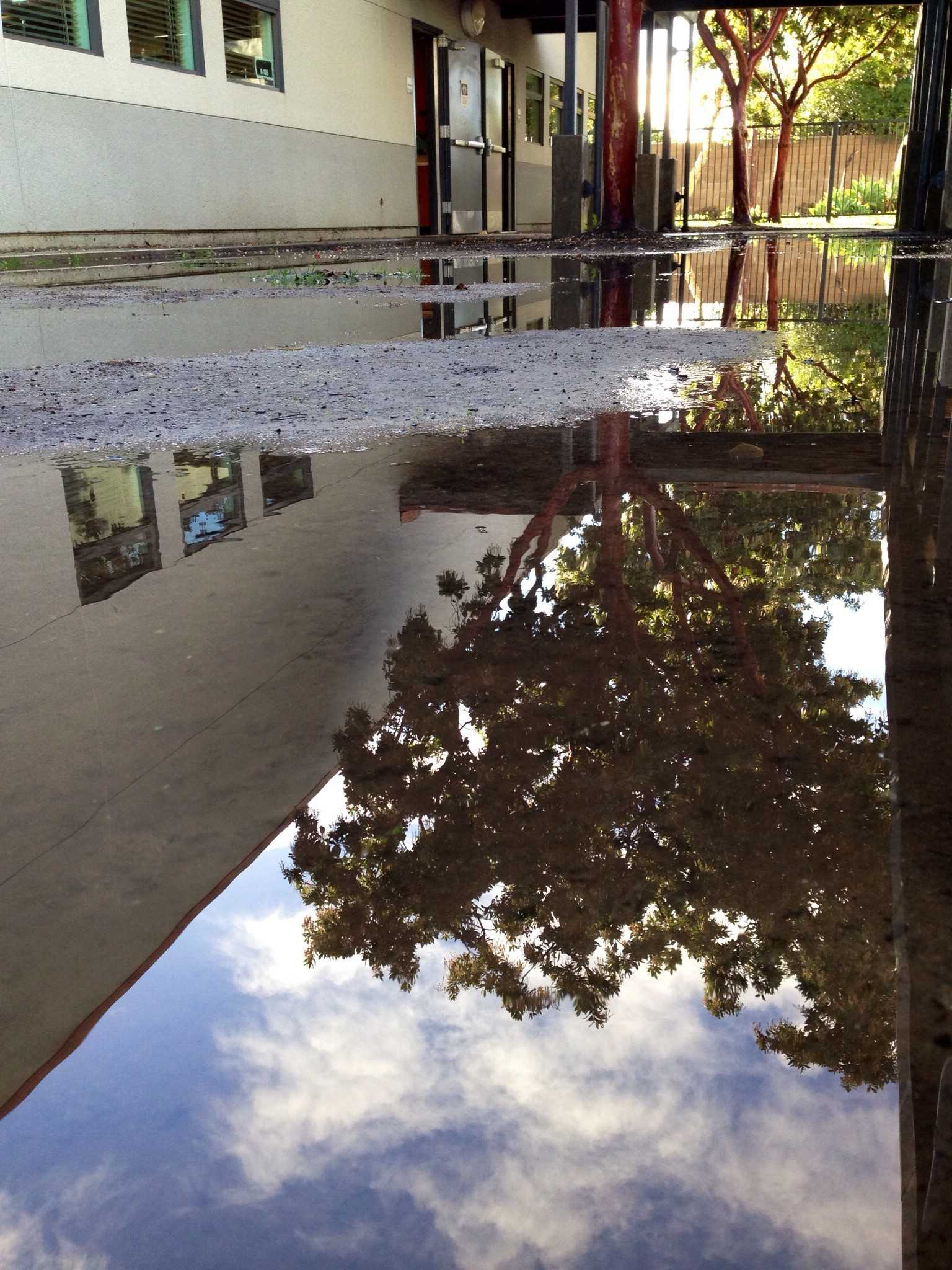 "We certainly hope that the rainfall we have now pushes us toward normal – but we're still below normal [….] We're just trying to get to average," Doug Carlson, spokesman for the California Department of Water Resources, said in an interview with the Los Angeles Times.
The storm had moved down from the San Francisco area throughout Friday, causing  flooding and damage to streets there. The San Francisco Unified School District closed school on Thursday, along with other schools and universities.
i am literally in complete rain attire and it just stopped raining — sarah maya (@sarah_mehrnia) December 12, 2014
One student, junior Rebecca Nelson, said a tree had fallen in the street and blocked her car on the way to school.
"This morning I was driving to school, I take Telegraph, and a tree fell down in the middle of the street," Nelson said. "I figured it had just happened […] I had to make a U-Turn on Telegraph, which is really dangerous, because I thought I was driving on the wrong side of the street."
Senior Judah Olsen described having to ride his skateboard to school in the morning, through the rain. Although he said it was irritating he said that "I know that we need the rain. That's more important."
Another student, sophomore Nick Dela Cruz, was worried about water damage in true Foothill Technology fashion.
"Today I walked to school from the Government Center to here with an SD card in my pocket carrying 50 pictures I needed to turn in today […] It's fine, but it was just kind of a bad idea," Dela Cruz said.
Cruz also said his trash cans slammed into his neighbor's truck in the middle of the night due to the wind.
Sophomore Kahar McCullum had a similar situation. He said he got drenched running to  Ventura High School to catch the bus.
"Even though I had a rain jacket on, it was raining so hard that it dripped down my jacket on my pants."
"I thought my windows were going to break open," sophomore Anna-Kate said. "I was so scared."
Sophomore Victoria Shaw added that her window blinds flew off.
Reporting live from my bedroom: HOLY FRICK WAS THAT THE WIND

— Marina (@MarinaraGodinez) December 12, 2014
Senior Lindsey Wyllie said her "front lawn is flooded" and that she woke up three times during the night due to the high winds and loud rain.
Many students woke up in the early morning to an alert on their phones with a flash flood warning, and took to social media to share their concerns.
However, others didn't see it as a big deal at all. "It was barely anything. People are over exaggerating it," said senior Trevor Harris.
Head Custodian Mario Pasmant said that he is preparing for a storm to come next week as well, and is anticipating the return of the rain season. He said the custodial staff will have to get ready and deal with any damage "all over again".
"I bring a lot of socks and a lot of pairs of shoes," Pasmant said.
Calm after the storm
………………….
Jenny Chang contributed to reporting this story
Background Photo Credit: Josh Ren/The Foothill Dragon Press