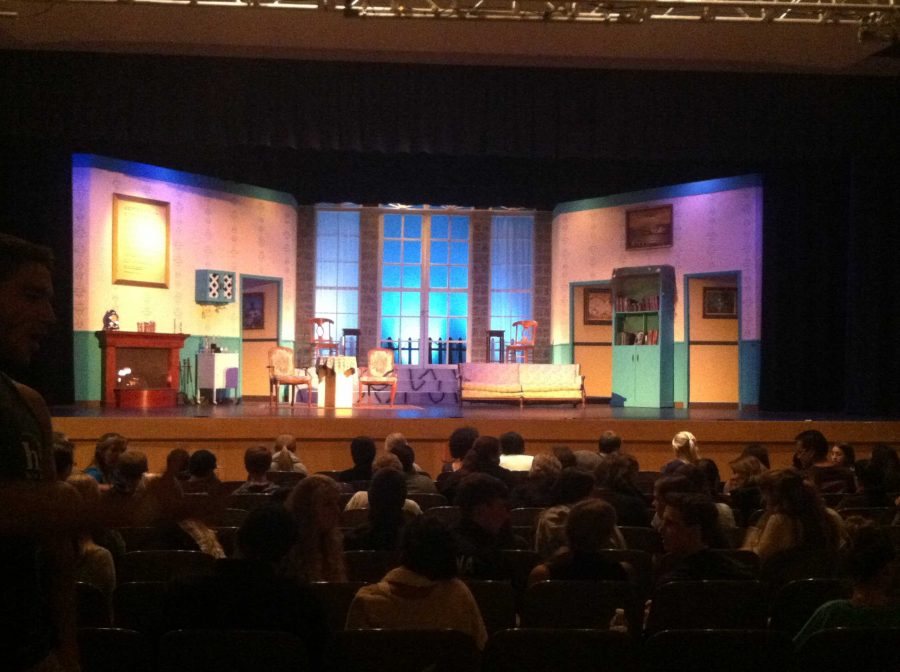 As the lights dimmed and the chatter came to a lull, all eyes were fixed on the stage to watch the first actors appear. With authentic-sounding British accents, accompanied with successive murders, what followed was a thrilling rendition of Agatha Christie's "Ten Little Indians," performed by Buena High School's drama department. 
Also known as "And Then There Were None," Christie's story follows ten guests, each of whom has a secret to hide, who are mysteriously summoned to an uninhabited island.
One by one, the guests are killed off according to an old nursery rhyme, and in the end all ten are left dead. Buena's drama department however, supplied a twist ending that shocked even those who had read the book.
Megan White, a junior at Buena, had read the book prior to seeing the play.
"Being able to read the book beforehand and then watch the play afterwards made it a spectacular experience, because I got to compare the story-lines side by side," she said.
Even having read the book, she, along with the rest of the audience was surprised at the play's ending due to the non-traditional finale.
One would expect that the cast would be experienced in theater, due to the play's high-level of professionalism and authenticity. However, for the majority of them this was their first or second time being involved in a Buena production.
The entire cast of the production consisted of seniors, except for sophomore Kayla Ouerbacker. This was her first time performing in a play at Buena, but she has done theater for many years, and enjoyed working on Ten Little Indians.
[soundcloud url="https://api.soundcloud.com/tracks/178288606″ params="color=ff5500&auto_play=false&hide_related=false&show_comments=true&show_user=true&show_reposts=false" width="100%" height="166″ iframe="true" /]
Although it does not feature many actors, and is difficult to put on, Frank Davis, the director of the show, has always wanted to direct one of Agatha Christie's stories.
"Her unique ability to build and tell a murder mystery are unparalleled. Creating her characters, adhering to the show's strict pace, and keeping a dialogue heavy show interesting are all difficult."
The cast managed to fulfill all these criteria, thus resulting in a riveting performance from Buena High School's drama department.  
Background Photo Credit: Meghan Schuyler/The Foothill Dragon Press