New club brings class to Foothill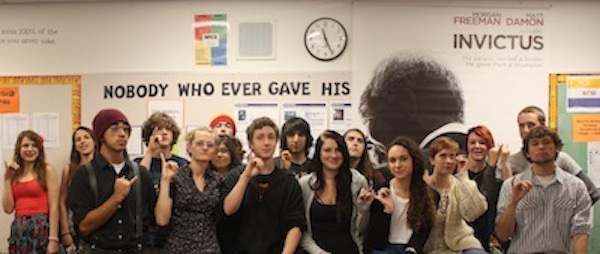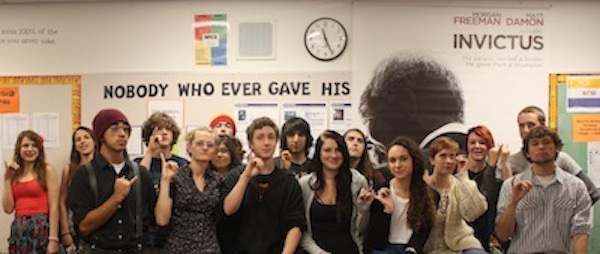 It's a warm Thursday afternoon and the "classiest" students at Foothill Technology High School gathered in room F107, for their weekly meeting.
"Welcome to this week's edition of the High Society Club," senior Galen Egan said, as he looked at the students who are all gathered on one side of the room.
The High Society Club was founded about two months ago and teaches its members about the finer things in life.
"We've had the idea [to start the club] since last year," Egan said.
Egan serves as co-presidents alongside senior Holly Strack.
The co-presidents began the meeting by asking members if they had done something fancy since their last meeting. Then, they bring up the topic of the day, which for this meeting happened to be classical music.
"Last Thursday would have been Mozart's birthday," Egan mentioned and there is a chorus of polite clapping from around the room. "So we are introducing classical music in honor of Mozart."
Egan led the club through the various eras of classical music, even mentioning a medieval era instrument, "The Sackbut."
"Me and Holly thought it'd be fun to do fancy things," Egan said. "We're just doing it because it's fun and we're trying to bring class to this school."
The members in the club listened politely to the classical music playing and talked amongst themselves. Egan and Strack passed out monocles to those who had ordered them, causing members to shift their attention to the shiny magnifying glasses on thick gold chains.
Most of the High Society Club members are seniors and juniors. However anyone is welcome to the club, so as long as they wish to be classy.
"I am a part of High Society because there was a part of me that was missing—that extra bit of class," said senior Joseph Newman.