Best of 2010: Movies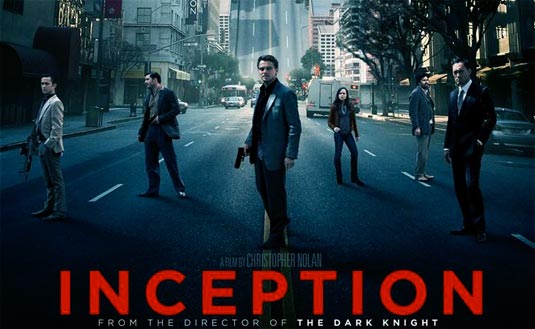 Anaika Miller
December 17, 2010
An action movie with undertones of social criticism towards corporations in disguise, The Other Guys starring Will Ferrell and Mark Wahlberg is one of the funniest movies of the year. Directed by longtime Ferrell-associate Adam McKay, the movie blends action with buddy-cop comedy to create a hilarious, if somewhat ridiculous, movie that is easily worth the price of a ticket.
A serious drama starring Robert Duvall and Bill Murray, Get Low tells the story of an outcast who attempts to throw together a funeral while he is still alive. While this seems like it could be a plot to a silly comedy, the actors take their roles with dutiful honesty. Duvall's crazy portrayal is definitely worth an Oscar nomination for Best Actor, and his harrowing monologue at the film's climax is one of the best scenes of cinema.
John C. Reilly, Jonah Hill and Marisa Tomei star in the mostly improvised film Cyrus about a 21 year-old man-child being possessive of his mother. It is more strange than it is genuinely funny, but with great performances by all of the leads and the slow-burn nature of the plot, the film is one of the best of the year.
Coins, video games, rock and roll and Michael Cera. What more could you possibly need?  It's not going to win any Academy Awards, but it is a genuinely humorous and heartfelt movie with amazing special effects. Cera may look and sound the same, but his performance along with Mary-Elizabeth Winstead and Kieran Culkin invigorates a movie about evil exes, semi-professional music and video games. Life is a struggle for Scott Pilgrim, but the struggle is well worth it.
127 Hours: Aron Ralston (James Franco), an outdoor enthusiast and lover of all things natural, but as he will soon learn, an amputee as well. "127 Hours", directed by Danny Boyle (director of 2008's "Slumdog Millionare", retells the true story of Aron Ralston, who, in 2003, became trapped in a canyon after a loose boulder fell and pinned his arm. The premise and storyline are simple, but the way in which Ralston's story is told is what makes the film truly shine. Deviating from the conventional linear narrative, Ralston's life and background leading up to his accident in is conveyed through a series of flashbacks and hallucinations that occur at various moments throughout the film. His desperate struggle of survival, self-reflection, and eventual amputation (of his arm), all combine to create a film that moves beyond the scope of normal storytelling; and composes one of the best films of the year.
For those of us going to college next year, or perhaps more importantly children of parents who know that we are going off to college next year, this movie could be pretty sad. We have grown up with Woody and Buzz Lightyear, and we do not want to see them go just as much as Andy doesn't. But this movie doesn't stay down in the dumps, it is an adventure with enough humor and care to go around. For Spanish students, it could even double as homework if you turn Buzz to his Spanish setting. Here is to hoping that this tremendous series of movies isn't quite done yet.
This movie could have been the worst decision that the filmmakers of the beloved series made. Splitting it into two parts appeared to be a cash-grab, and a senseless one at that. The scenes in the forest were easily the least exciting in the book, why would they want to make a whole movie about it? The movie did not have as much action as its predecessors, but the closest-to-the-book movie had all the drama. With terrific performances by its three leads, excellent cinematography and direction and a chillingly beautiful animated sequence, this Harry Potter might have been the best one yet.
The funniest comic book movie of all time, and the most crazy-awesome ten year-old that ever existed make the third best movie of the year. While most comic book movies are trending towards darker territories since Christopher Nolan's Batman Begins, Kick-Ass goes in the opposite direction. It's violent, crude, lewd and perhaps a little insane, but when the jet-packs start flying you know you are witnessing something that is totally unlike anything you have ever seen before. It takes the traditional superhero formula and flips it on its head, and we cannot wait to see the sequel.
Billed as everything from the best film of the year to a beautiful work of art, "The Social Network", a story of the founding and incredible rise of the world's largest social network, Facebook, manages to live up to the hype. The story is intriguing and incredible without a doubt and the acting is impeccable. While the film purports to show the dramatic, but true, tale of one of the internet's largest behemoths, it may have missed on some of the historical accuracy. Many, including the real-life Mark Zuckerburg, have stated their discontent with the way the film skews the reality of the events it claims to show. While "The Social Network"certainly deserves praise for its great performances, including those by Jesse Eisenberg and Andrew Garfield, and for its very well-crafted and well-written narrative, by West Wing creator Aaron Sorkin and direction by David Fincher.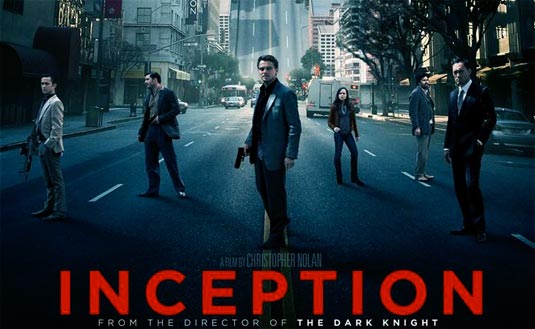 Wikipedia refers to it as the highest grossing "Crime-time, Heist/Caper and Mindbender of all time." With a heart-racing movie directed by Christopher Nolan and a pummeling soundtrack by Hans Zimmer, it may feel like we are back in 2008 watching the spectacular Dark Knight. But this is something different. This is a movie about dreams, but not just what you do when you sleep.
The plot may be beguiling, and the ending will leave you with so many questions unanswered, but the best film of the year is an experience that cannot be rivaled. In the era of mindless, big-budgeted 3-D bore-fests, Inception not only breaks the mold, it shatters it into a million pieces. The audience must become engaged in the film to attempt to understand it, and once it draws you in, it floors you with outstanding visuals and concepts that are not meant to be understood, but to be questioned. Of course the acting is tremendous with big name stars like Leonardo DiCaprio, Marion Cotillard, Joseph Gordon-Levitt and Ellen Page. Of course the scenery is beautiful. But what is truly showcased here is a new idea in a world seemingly bereft of them.