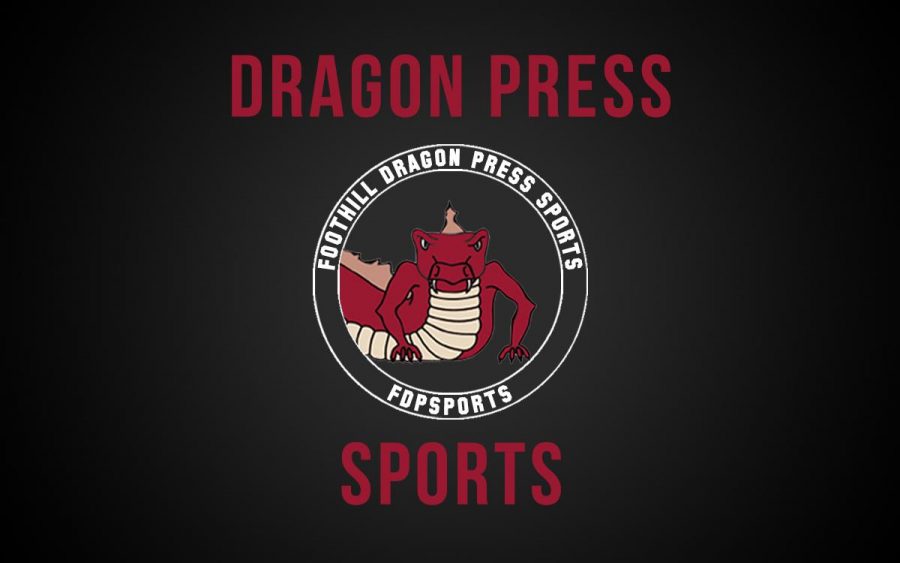 Both the varsity girls' and boys' cross country teams took second place out of twelve teams in their second league meet at Thacher School today.
Junior Moses Bojorquez took first place in the varsity boys' race, with a time of 15 minutes, 59.2 seconds. Bojorquez averaged five minutes, 19.8 seconds per mile over the three-mile course. The boys' varsity team averaged 17 minutes, 21.4 seconds each to complete the race, and had a combined time of one hour, 26 minutes, and 47.1 seconds.
Sophomore Gabby Sones was the first Foothill girls' varsity runner across the line, with a time of 20 minutes and 52.9 seconds. She averaged six minutes, 57.7 seconds per mile.
The girls' varsity team averaged 21 minutes, 26.4 seconds each to complete the race, and had a combined time of one hour, 47 minutes, and 32.3 seconds.
Freshman Maize Anders, who took twelfth place in the girls' varsity race, was impressed by her teammates' sound judgement during the race.
"Everybody worked well as a team and was smart about the race," said Anders. "We knew when to go faster, or, as Coach Reeves would say, we knew when to 'ride the wave.'"
Coach Ken Reeves was also satisfied with his runners' performances.
"[The team] competed well in the league meet," said Reeves.
The cross country team, according to Reeves, moved up in league standings and "set themselves up for a very good opportunity to go to CIF in their first season."
However, Reeves also found room for improvement, and hopes to push his runners to "move up just a little bit" to help the whole team get better.
Anders also found areas to improve, saying that some runners "got out" too quickly in the race. In cross country, "getting out" too early means that the runners ran too quickly in the early stages of the race, and therefore became more tired in the beginning of the race.
The boys' junior varsity team ranked the highest of all four Foothill teams, taking first place overall in the race. The girls' junior varsity team took second place.
Sophomore Jonah Bufford, junior Andrew Neville, freshman Trey Casswell, and junior Marshall Hoopingarner all finished in the top five places of the boys' junior varsity race, with times under 18 minutes and 50 seconds.
Finishing under 22 minutes and 55 seconds, freshmen Chloe Hilles and Jaqueline Fregoso both finished within the top five places in the girls' junior varsity race as well.
Anders enjoyed seeing her teammates run well, regardless of the type of meet they competed in.
"It was really cool to see our team today do so well, especially seeing the girls go from sixth place [last week] to second place," said Anders.
The cross country runners will be competing at the Mt. Sac Invitational on October 24th.