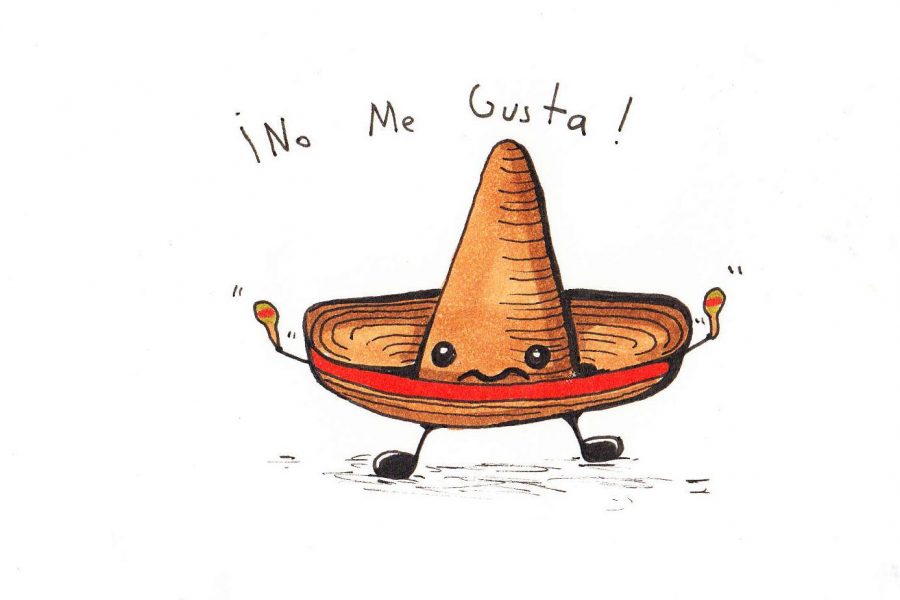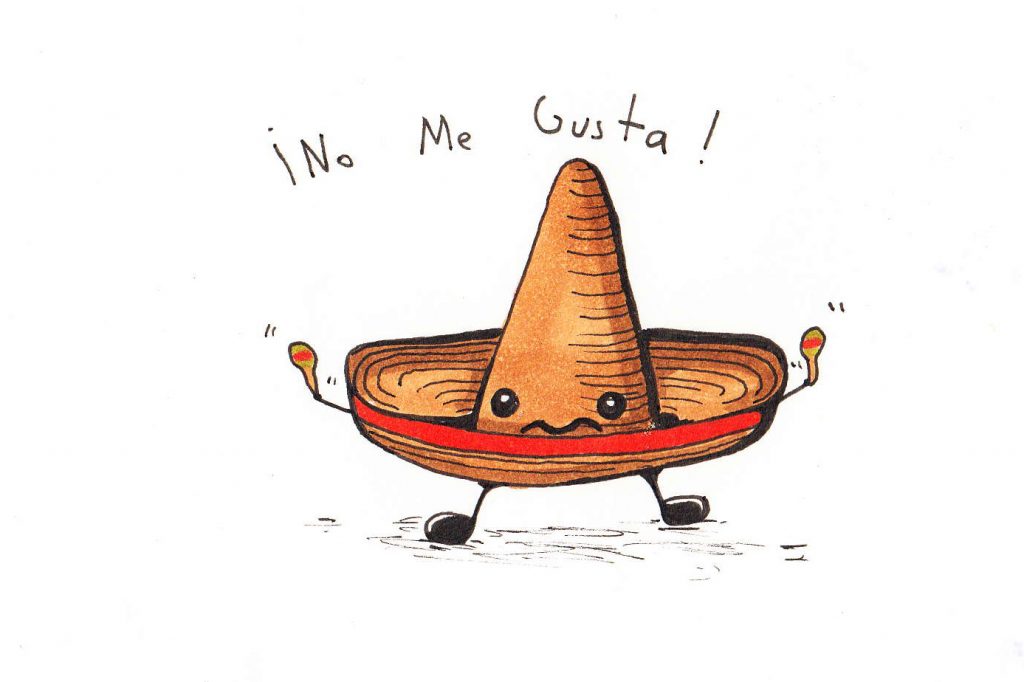 Justin Bieber went to the planet of unicorns. Justin Bieber fue a la planeta de unicornios.
That was one of the first sentences I learned to say in Spanish 1. It may be random, but any student at Foothill knows that it is nowhere out of the ordinary to spend Spanish class making up unconventional tales about anything from magical cacti to one-eyed birds that only eat cheese. Eccentric narratives such as these are the core of Teaching Proficiency Through Reading and Storytelling (TPRS), the teaching method used in Spanish classes here at Foothill.
TPRS is certainly unique and I know that many students enjoy the unorthodox approach to learning a new language. However, I personally believe that, while TPRS is a great program, learning Spanish traditionally is a more effective and efficient way to acquire the language.
Most students at Foothill have only experienced TPRS language learning, but I am a rare exception. I took Spanish I at Foothill my freshman year, but, due to a complication with my sports schedule, ended up taking Spanish One and Spanish Two at Ventura College in 10th grade. Having experienced both teaching methods, I can see why many students learn well in a TPRS class, but I personally believe I learned a lot more in a traditional Spanish class.
In a TPRS class, unusual and intriguing stories keep students involved and interested, while vocabulary is taught through a teaching method called "circling," where the instructor asks questions about the plot and the kids essentially retell the tale through their answers.
According to Spanish Two teacher Adrian Sanchez, this repetition and reinforcement is what distinguishes TPRS from a traditional Spanish class. He says that TPRS teaches students to gradually acquire a language rather than just memorizing terms. While this is certainly true, it only tells half the story.
It is great that TPRS teaches acquisition and not memorization, but I want to point out that a lot of the vocabulary and sentences I acquired through TPRS were fairly outlandish. Sure, I remember how to say "Justin Bieber went to the planet of unicorns," but when am I ever going to need to say that?
You could argue that I can use the structure of the sentence to say something more practical such as "I went to the gym," but that would require outside vocabulary and verb conjugations that I didn't always know. At times, I felt like I wasn't learning anything that I could actually use in an everyday conversation, and that discouraged me from continuing with Spanish.
In addition, it may be true that I remember almost everything I learned in TPRS, but I didn't learn nearly as much as I had hoped to. In Spanish 1 at Foothill, I learned a few structures that I repeated in class for two or three weeks until I knew them by heart. At VC, I learned an equivalent amount of vocabulary every day. Do I remember every word I learned? No, but I still believe I learned more than I did at Foothill because I had the opportunity to learn more vocabulary and, as someone who truly wanted to learn the language, I took steps to actively digest that material outside of the classroom.
Spanish 1 teacher Kathy Leaf told me this year that she realizes some students would successfully learn the extra vocabulary presented in a traditional Spanish class. However, she also says that, having taught Spanish using both methods, she believes the majority of students do not have the extra time.
I will be the first one to admit that it took a lot of dedication to truly learn Spanish in my VC class, and I can see how most students would do their best in a TPRS class where they are coerced into acquiring the language rather than asked to do it on their own. That being said, just because most students do not acquire a language through the traditional teaching method doesn't mean that other students can't, and it especially doesn't mean that they wouldn't if they were given the opportunity.
I talked to students in every level of Spanish, and, while many people told me they enjoyed TPRS, a fairly large amount of students said they would have appreciated the opportunity to work harder and learn faster in a traditional class.
To me, it seemed similar to the ratio between students in college prep classes and students in AP/Honors classes. This makes sense because, in a way, a traditional Spanish class sounds a bit like an Honors or AP class; there is more outside homework, it moves at a faster pace, and there is more material. In any given subject, the majority of students usually take the college prep course, but that doesn't mean the number of students taking the Honors class is negligible.
Last year, 108 out of 244 juniors took AP US History. Is that a majority? No, but it is still a fairly large number. If that many students were willing to acquire the massive amounts of information thrown at them by Mr. Geib in order to better understand US history, who's to say that they wouldn't want to take a harder course so that they could better learn the Spanish language, and maybe even become bilingual?
Obviously you can become bilingual through TPRS, it happens every year, but many AP Spanish students don't think TPRS gave them proper training to be fluent by the end of their fourth year. I talked to 15 students in AP Spanish and all of them told me that, while they knew some Spanish, they didn't learn as much as they'd hoped, and they certainly didn't consider themselves to be bilingual.
A main issue that several AP students brought up is the fact that they very rarely received specific grammar instruction in TPRS. While it may be true that grammar isn't on the AP test, that doesn't mean it shouldn't be taught. For people who learn mathematically, grammar helps clarify what they are learning and why.
I learn best through patterns and structure, and not learning grammar in Spanish 1 added a level of confusion to the class. It felt like someone was teaching me Algebra by showing me how to solve 6 = 2x – 4 without telling me why I was doing certain operations. All I could do was rewrite the steps to that problem and if someone changed the problem to 6 = ½ x, I was absolutely clueless.
Some might argue that I was learning grammar in TPRS, just not overtly, but the truth is that the lack of explicit instruction made it seem impossible to independently construct sentences. Sure, I learned to recognize basic verb endings, but I lacked the essential understanding of how and when to use them.
Spanish 3 and AP Spanish teacher Steven Perfect said explicit grammar instruction isn't always necessary. He pointed out that most people learn their first language without ever opening a grammar textbook and that many English speakers don't know grammar at all. While this is definitely true, most English speakers are also surrounded by nothing but English every day. Naturally, they will be able to just pick up the language, but for students who only listen to four hours of Spanish a week, it isn't feasible to expect that they could simply understand the grammar without being given any instruction.
Even if I did learn grammar in TPRS, the fact that I didn't feel like I was learning it discouraged me from continuing with the class. At the end of the day, the goal of any teacher is to inspire their students to continue learning. For students who find TPRS fun, the program encourages them to pursue becoming bilingual, but for the students who would rather be learning mechanics, it does the opposite.
Foothill needs to start thinking about reaching all students, not just the majority. There are AP classes for students who prefer a more rigorous curriculum, so why isn't there a more in-depth option for students who plan to become bilingual? Leaf says she firmly believes she is reaching more students through TPRS, and I think that Foothill made the right choice in switching to this program, but that doesn't mean we should forget the minority of students who would better succeed a traditional class.
TPRS is a great program, but it doesn't work for everyone, so it is time that we pursued an option that doesn't only please the majority but factors every student and their various learning styles into the equation.