Children: the media's other white meat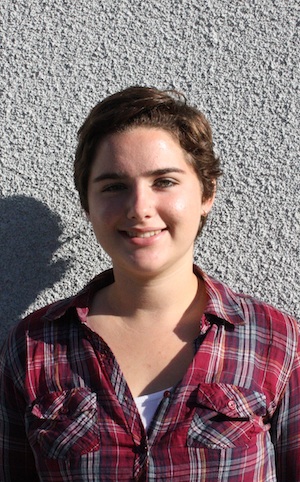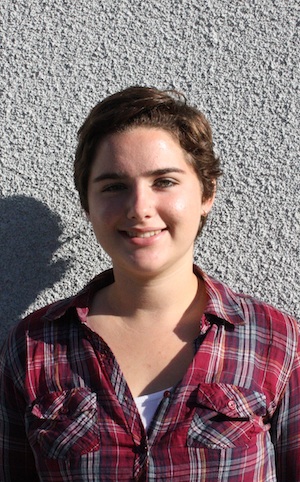 A few months ago, as I was browsing some news articles in line at the grocery store, I came across a "Life and Style" magazine on the front page of which was a title in enormous, garish yellow letters: 'Why is Angelina turning Shiloh into a boy?' This article, if you can even call it that, is referring, of course, to Shiloh Jolie-Pitt, Angelina Jolie and Brad Pitt's four year old daughter. 
The story was jam packed full of stereotypes disguised as 'shocking eyewitness accounts' and 'expert opinions' that were invasive to the young girl's privacy and insulting to her mother and father's parental choices and skills. 
Much of the article focused on her change in wardrobe over the course of a family trip to Paris during which she cut her hair short and was seen in jeans and a collared shirt. The eyewitnesses noted that, "It's a drastic change. The last time we'd seen her, her hair was longer and blonder, and she was more girlie. We were surprised Angelina dressed her so much like a little boy." 
Another chunk of this media-fueled "gender controversy" was dedicated to the fact that sometimes she liked to be called "John" and that it might indicate that she is homosexual or transgendered. So what? When I was little I wanted to be called Batman. So far as I have noticed, I haven't taken a liking to rubber suits, developed a raspy voice, or obtained a gigantic bat signal that pierces the clouds when the city is in trouble. 
Also questionable was the mere fact that they were commenting on a preschooler's sexual identity. Since when did this become an acceptable addition to any media publication?
The writer also found it necessary to include some blatantly rude and immature comments made by interviewees. Alana Kelen, senior fashion stylist at VH1 said, "Shiloh is pushing the boundaries of a tomboy look and crossing over to cross-dresser territory", which was then followed by a statement from celebrity stylist Gili Rashal-Niv saying that "I get that times are tough but does Angie really need to have Shiloh sharing clothes with her brothers? Hopefully we won't be seeing Maddox in one of Shiloh's dresses any time soon." 
Another published comment was that of Glenn Stanton, Director of Family Formation Studies at the conservative organization Focus on the Family. He said, "Little girls have never been women before. They need help, they need guidance of what that looks like. It's important to teach our children that gender distinction is very healthy." 
Not only was this statement a slap in the face for Shiloh's parents, but it was also not technically an expert opinion. When I researched Stanton, I noticed that he didn't have anything more than a degree in Interdisciplinary Humanities in history and philosophy. He had no other substantial educational background in psychology, biology, human sexuality, gender studies, or anything else pertaining to his statements about Shiloh's, or any child's need for designated gender roles.
But Shiloh isn't the only victim of the media's destruction of childhood security and confidence. This has been an unfortunate byproduct of misdirected limelight for years. A very recent example is that of Michael Jackson's children. As if their father's death and the fierce competition for their guardianship wasn't hard enough to deal with, their entire custody battle has been documented, criticized, and followed by every major press publication – and for what? A bit of front page filler? 
The effects of this constant, mostly negative, attention is seen clearly in celebrities such as Drew Barrymore who suffered from drug abuse and alcoholism in her teenage years. If not a direct result of the media's unceasing attention to her flaws and every other menial detail of her life, this spotlight was most definitely an enabler of her addiction as well as a harmful catalyst. 
Luckily, Barrymore was able to salvage herself from her destructive lifestyle, but others were not so fortunate. Former child-stars such as Corey Haim and River Phoenix died of drug overdose, the addiction starting in their early years; and it looks as if Lindsey Lohan may be following in their footsteps if she can't find a way out soon. 
In a vain search for some sufficient reason for the social abuse of these children, I found a comment from Peter Carette, agency boss of Icon Images paparazzi agency, stating that it's  "a terrible business, chasing after kids." This was then followed by another more contradictory quote in defense of his position as advocate for exposing famous children to the media saying, "Generally we leave them [children] alone… unless it's news."
Well, if Nicole Kidman and Kieth Urban's new baby isn't breaking news, I don't know what is. Surely the coverage of the birth of a celebrity's baby is far less pressing than the oil spill in the gulf, health care, and the economy.
So as a final plea to those that are reading this, I ask of you, the magazine buying majority, to refuse to pay for magazines that sell children's lives for a quick buck. For the writers of these grossly inappropriate articles, I ask that you stop preying on children's innocence and write a real story.