Wrap-Up: Girls' water polo dominates San Bernardino 16-2 in first round of CIF playoffs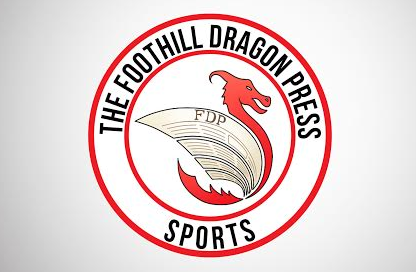 In the first round of the California Interscholastic Federation (CIF) playoffs on Thursday, the girls' water polo team played against San Bernardino High School at the Ventura Aquatics Center. The Dragons defeated the Cardinals with a final score of 16-2.
Junior Meagan McKillican was Foothill's lead scorer with five goals, followed by junior Lezly Plahn with three points. Sophomore Serefina McClain scored twice and junior Victoria "Mozell" Ford scored once. Sophomores Abigail Massar, Josie Thorp, Lily Armstrong, Maizie Anders, and Jaina Malach each scored once.
According to Coach Samantha Marinaro, Foothill "played great" against the Cardinals.
"They did exactly what they needed to do and they started off very aggressively and set the tone of the game," she said. "I was very proud."
During the first quarter of the game, Marinaro noticed "the [team's] excitement" and attributed it to the win.
"I loved the first quarter only because you felt the energy and excitement of the girls and it showed right off the bat," she said.
With a league record of 14-0 and overall record of 24-6, Marinaro believes that the team only has to work on fixing "small mistakes."
"I think they are at the point in the season that we are pretty much fine tuned," she said. "We will have some mistakes here and there but overall [there's] not much we need to fix at this point."
The Dragons will compete in their second round of CIF championships at an away game against Garden Grove High School on Saturday.