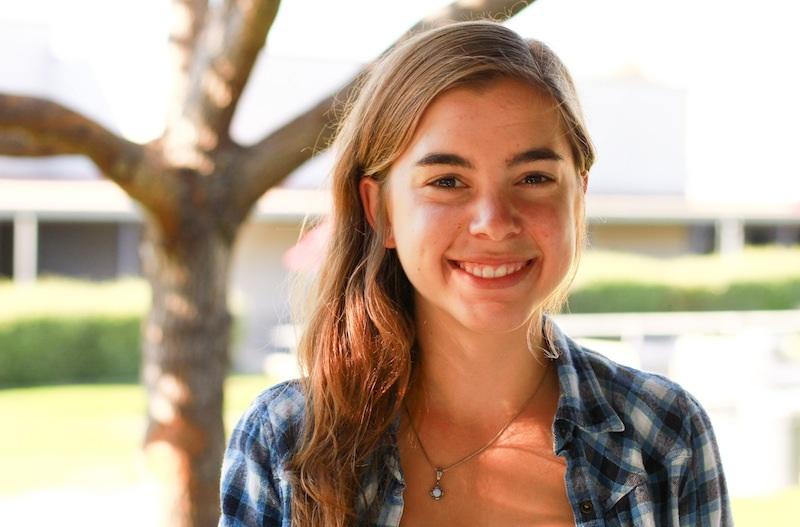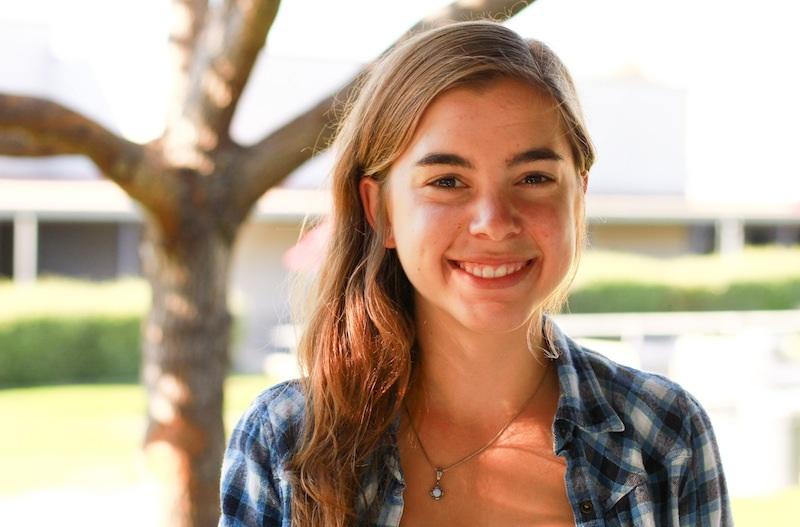 When senior Glenda Marshall found out she was awarded 'Female Student of the Year' by the Ventura Chamber of Commerce last Monday, she couldn't help but dance down the Foothill hallway.
"I walked out of the office and I was like, 'Yeah!' and was dancing around. I was just like, 'Oh, I hope no one saw that,'" Marshall said.
Each year, the Ventura Chamber of Commerce honors members of Ventura for excelling in different aspects of the community. Some awards include: "Police Officer of the Year," "Firefighter of the Year," "Citizen of the Year," "New Business of the Year," and "Educator of the Year."
"It's kind of like an 'Oscars' ceremony but for the city," Principal Joe Bova said.
The Ventura Chamber of Commerce rotate which school the 'The Student of the Year' award recipients will come from. This year, it was a female Foothill student's turn to be awarded. The Ventura Chamber of Commerce allows the school administration to pick which student from their school will be honored.
After gaining input from teachers, Bova decided Marshall deserved to be recognized with the award. One of the reasons she was chosen was her strong academic achievement and extracurricular involvement.
Marshall is currently the number one ranked student in her class with a 4.6 Grade Point Average. She serves as a News Editor and Staff Reporter on the Dragon Press, plays varsity golf and is the girl's golf captain at Ventura High School, and participates in Youth and Government at the YMCA. Marshall also gives back to her community through 4H and the Kiwins Club.
Marshall's journalism and English teacher Melissa Wantz said that Marshall always goes above and beyond.
"I have taught Glenda for three years and have watched her push herself in journalism class well after she has earned the A. This drive is what separates Glenda from other top achievers who I've taught. She does her best on every single assignment," Wantz said.
Bova said that in addition to academics and extracurriculars, he also looks for what lasting impact a student will have on the school.
"One of the criteria for me is what kind of person they are. Glenda, with all her successes, is a very humble person and always treats people with respect. She is a really great role model," Bova said.
Wantz said she is also impressed with Marshall's character and maturity. 
"When I need to rely on a student to understand complexities at an adult level, with the maturity and understanding of an adult, I call on Glenda," Wantz said. "Her character is impeccable; her potential unlimited."
Marshall's AP Calculus teacher Anthony Villa said he couldn't be happier to have Marshall in class.
[soundcloud url="https://api.soundcloud.com/tracks/122812102?secret_token=s-D8RHy" width="100%" height="166″ iframe="true" /]
"I think Glenda Marshall is one of those people who just has a heart that is bigger than anybody else's body cavity and her mind is so intuitive and I have no idea how she can figure out certain things…" Villa said.
"She's not only brilliant, but she is just someone who carries herself with a happy glow and you just want to be around her. I'm just so happy to have  her in class and have her as a student."
Marshall said she felt incredibly honored to receive the award.
"I always do try and work hard, which I think is something I'm known for, kind of have a reputation for on campus," Marshall said. "I do always try my best and it's nice to know that someone recognizes that."
Marshall said she felt particularly excited that Bova had noticed her hard work in school and out of it.
"I know he knows who I am, like he recognizes me in the hall like, 'Oh, that's the journalism girl who haunts me and makes me answer tough questions,' but I didn't actually know that he knew my name," Marshall said. "It's nice to have recognition from someone so high up, it just makes me feel nice and butterfly-y inside."
[soundcloud url="https://api.soundcloud.com/tracks/122810895?secret_token=s-Q4b34″ width="100%" height="166″ iframe="true" /]
Marshall will receive her award, alongside other honorees, on December 12 at the Marriot Ventura Beach Hotel in the 17th Annual Poinsettia Awards Luncheon.