Lady Gaga surprises fans with new album "ARTPOP"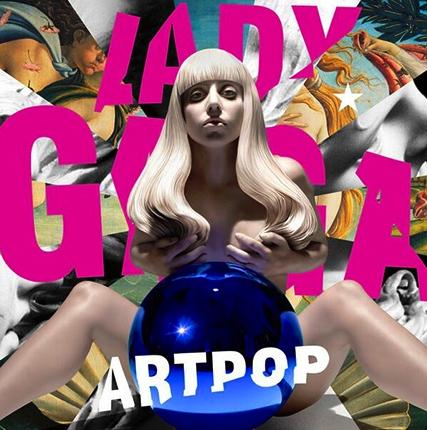 Hang on for a minute...we're trying to find some more stories you might like.
 The rest of "ARTPOP" is just as surprisingly different as her new song "Applause," with titles like "Dope", "MANiCURE", "Jewels N' Drugs", and ten of the fifteen songs being marked as explicit.
 Though many of the songs are explicit and drug-related, the new Lady Gaga album is good. She still has her own unique style, but surprises her usual fans with a new sound that is not so mainstream.
 The best song on the album is called "Dope." At first sight, it looks like a song that would be about drugs, but it's about needing love more than drugs. The song is stripped down and acoustic; just Lady Gaga and a piano. Even though it doesn't have the best title, this song conveys so many strong emotions, like love and loss.
 Compared to her other album, "ARTPOP" is for a more specific audience. All of her other albums could have been enjoyed by the whole family, while this one is more for fans of a higher age who don't mind hearing curse words.
 There is an interesting mix of songs, from songs like "Venus" which would be played on a dance floor, to "Dope" and "Gypsy" which are more stripped down and as acoustic as Lady Gaga will get.
 One thing that is true about "ARTPOP" and all of her previous albums is that Lady Gaga's talent shines through all the curse words and drug references. She has an incredible voice and it is heard strongly and clearly on this album. She hits every note in every song and her unshakeable voice is incredible.
 It is frustrating, however, that so many of the songs are explicit and crude. It makes the album difficult to listen to if you don't like that type of language. This is not her best album, but it is nothing to shake your head at.
Lady Gaga's #ARTPOP is available for just $5.99 on Amazon MP3! Download your digital copy at http://t.co/Fxwz1ZVjlR

— Lady Gaga Daily (@gagadaily) November 14, 2013