Wrap-Up: Boys' basketball defeated by Grace Brethren 36-66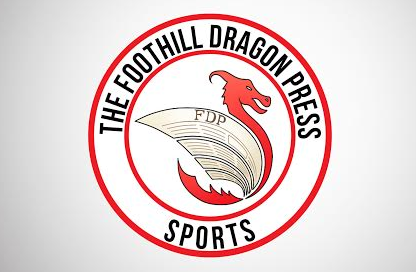 The varsity boys' basketball team battled Grace Brethren School in the Ventura College gym on Wednesday night. The Dragons suffered a 39-66 loss.
Coach Dean Prophet thought the team played "with a much better sense of urgency" in the first half of the game but were "outplayed" in the third quarter.
"We played a good first half, [but] could not get anything to go in the third quarter, and could not get any stops," Prophet said.
Junior and varsity player Devin Brown felt the team could have been more consistent and could have limited their turnovers throughout the game. He also thought that the team struggled with adjusting to the new changes made in the line-up.
"We had to make adjustments to a change we weren't prepared for and we struggled more than we anticipated with the new lineup," Brown said.
However, Prophet felt that the team played "pretty well […] considering [they] openly had one practice working with their new units."
Brown feels that the team's challenges are "just mental things that [the team] can fix easily."
"It was a tough game but we can turn it around," Brown said.
Sophomore Colin Vallance scored seven points and junior Dominic DuMont scored seven points and had eight rebounds for the Dragons. The team now has an overall record of 5-9 with one win and two losses in league.