Wrap-Up: Girls' water polo defeats Cate 16-5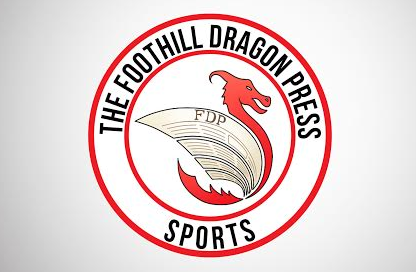 Joshua Modglin
January 11, 2016
On Monday, the Dragons went to Carpinteria to play an away game against Cate School. Foothill defeated the Rams with a final score of 16-5.
Juniors Lezly Plahn and Meghan McKillican were Foothill's lead scorers; Plahn contributed eight goals and McKillican four. Sophomore Josie Thorpe scored three goals and sophomore Aariana Saunders scored one.
Coach Samantha Marinaro believed the team "played very well" against Cate.
"We added some new plays to our book and we got to try them out today and were very successful," she said.
The first quarter of the game was "the best" to Marinaro, since Foothill played "hard" against the Rams.
"I think first quarter was the best; we didn't know how Cate was going to be this year, so we went out hard and handled them nicely," she said.
However, Marinaro noticed that despite the win, there is still room to improve on the team's focus, along with defense.
"We need to stop watching our teammates shoot and get back to defense," she said. "We often get countered when we are watching our teammates shoot and the other team leaves and scores a goal on us."
Foothill will compete in the Diamond Bar High School Tournament located in Diamond Bar, Calif. this weekend, where Marinaro looks forward to see the team play against multiple teams on Friday and Saturday.
"We have a nice tournament coming up this weekend against hard teams and I'm excited to see them play," she said.