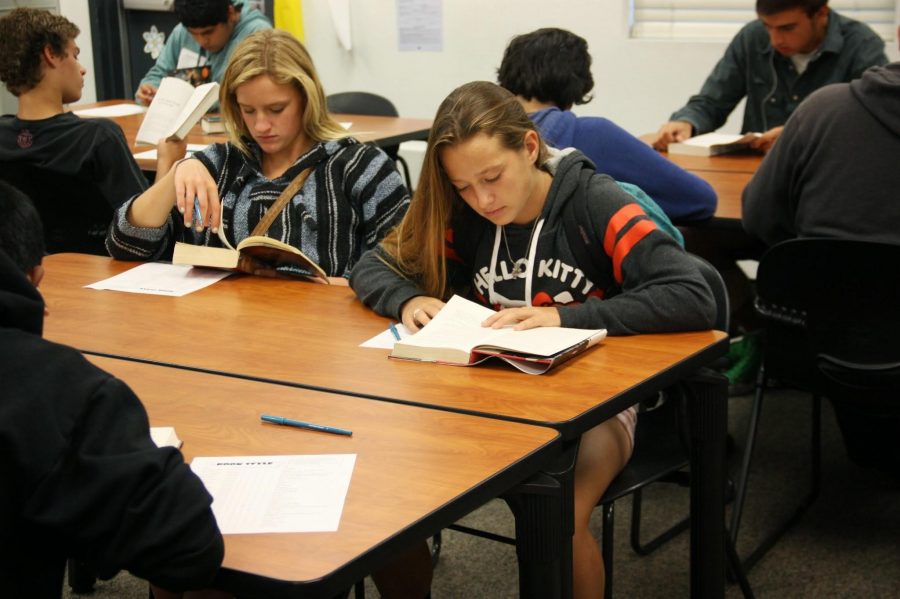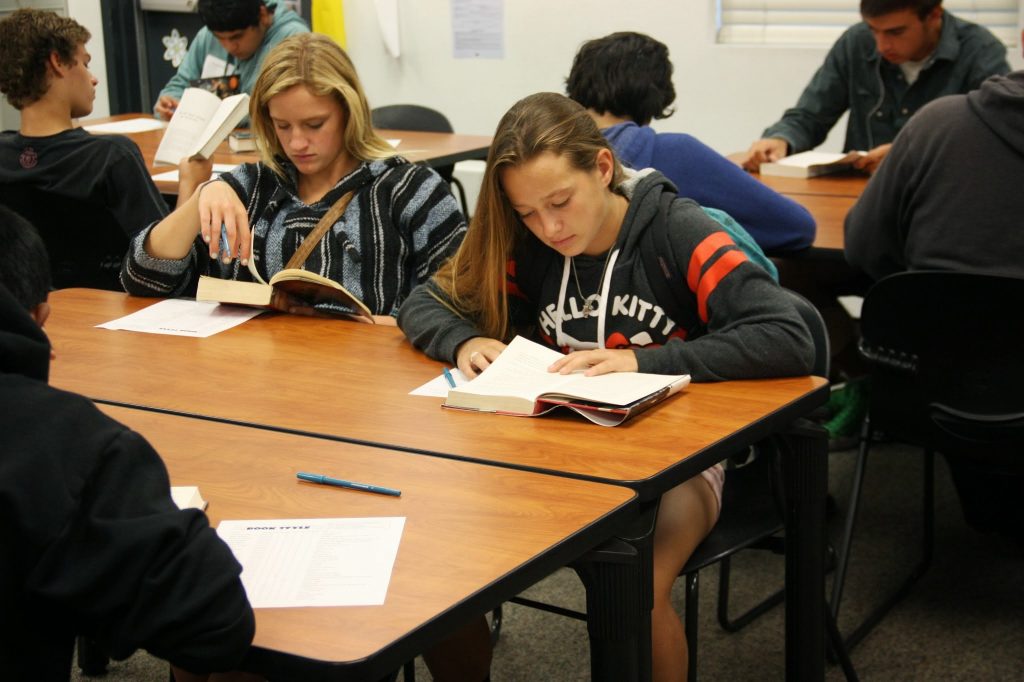 A potato-themed carnival greeted the freshman class on Monday, complete with potato spoon relays, potato sack races, and "Tic-Tac-Potato."
The fun and games were part of the "Angel Potato Revolution," an Education in the Digital Age literacy project based around the American Library Association's Best Fiction for Young Adults reading list.
EDA teachers Kristen Pelfrey and Conni Carr began the Revolution one year ago in order to teach students to "unplug" from their hectic digital lives, and to appreciate the wide array of literature now being written for young adults.
"Our goal is to change the culture of the school so that everyone has a book all the time," said Pelfrey.
Many popular authors in the world of young adult writers support Pelfrey in her goal, foremost among them Andrew Smith and A.S. King. During the rally, Smith spoke with students about his experiences as a writer, while King plans to Skype with the freshman class in the spring.
[soundcloud url="https://api.soundcloud.com/tracks/115393557″ width="100%" height="166″ iframe="true" /]
Smith, who presented to six periods of freshmen students in the media center, expressed his excitement to once again be a part of the Revolution.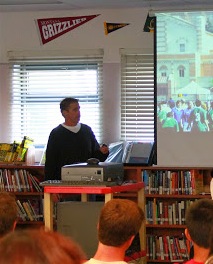 "I think that it goes above and beyond making the normal connections between kids and literacy," he said. "I also think it is something that is overlooked or minimized in a lot of schools."
Many students also voiced their approval of the rally, and of the project itself.
"I love reading about other people's stories and adventures and stuff… I think it's going to be really fun and exciting," said freshman Grace Carey.
The students were not the only ones impressed by the Revolution. Last year, Pelfrey was awarded the Margaret Ann Edwards Award by the ALA for Best Teen Literacy Program.
"The fact that we won [the award] was a real validation that we're doing something right," said Pelfrey.
Some improvements have been made to the project compared to previous years, including the addition of more grants, and more books for students to choose from.
"We learned a lot from last year, and so we've got more stuff going on with the carnival," said Pelfrey, "and it's exciting that Andrew [Smith] will be here every year."
Pelfrey expressed her enthusiasm for the benefits of the Revolution.
"It's going to make [students'] brains bigger, and it's going to continue our plan for world domination by good people reading good books," said Pelfrey.
Credit: Melissa Marshall & Megan Kearney/The Foothill Dragon Press